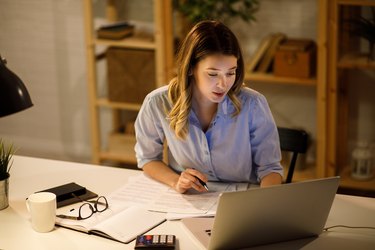 Going on lockdown to contain the coronavirus shifted almost everything about our lives, so it's no surprise that pandemic-era shopping has changed a lot about our spending priorities. It's been long enough since COVID-19 arrived in the United States to see some larger patterns in what could be temporary trends or long-term adjustments.
Entertainment in all its varying stripes is the biggest victim, according to new data released this week by CreditCards.com. Almost half of survey respondents (45 percent) said that even after pandemic restrictions are safely loosened, they wouldn't be purchasing as many or any "tickets for movies, sporting events, concerts, and theater." Smaller but similar numbers said they'd continue to cut back on dining out and drinking at bars.
It's not all bad news for the economy, though: Nearly 4 in 10 Americans said they were tipping more, while one-third are focusing more of their spending power on small businesses. And while survey respondents said that childcare was one of their biggest line item increases during the pandemic, another huge jump came in the form of charitable giving.
Conversations about budgeting during COVID have raised awareness about other issues within our spending habits, such as how best to support restaurants and why our grocery bills are higher under lockdown. If you're still struggling with how to allocate your income, there are simple budget methods on offer that can fit nearly any situation. Having more control and mindfulness over our own money might be one of the better changes we all experience.