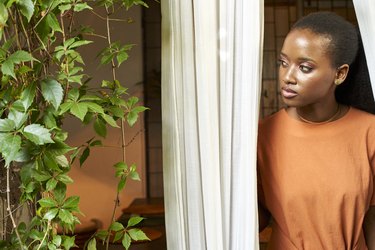 Maybe someone you know has posted about it on social media — the $1,200 check promised by the federal government has hit their bank account, as promised. When you check your own balance, however, it remains distressingly low, especially if you're one of the nearly 20 million Americans who've filed for unemployment this month. Nobody's ever accused the government of being speedy about much of anything, but you can't blame us for wanting to know what the deal is.
The Washington Post, which is sharing its critical coronavirus coverage outside its metered paywall, has published a thorough run-down of the glitches keeping stimulus checks out of Americans' hands. They range from the political — President Trump has insisted his signature go on the memo line of paper checks — to the technological: Many taxpayers who've used popular online tax prep services, like H&R Block or Intuit's TurboTax, have been unable to receive their funds thanks to a miscommunication with the IRS.
The coronavirus checks are being delivered on a staggered schedule, according to your income. This week, the IRS made available a free online tool called Get My Payment that estimates when your check should be disbursed. Many have reported problems getting that information from the site, which requires you to share your Social Security number or your Individual Tax ID Number. If it helps, there is one rumor we can put to rest: Your stimulus check is not taxable income, so you won't have to pay it back come tax season next year.