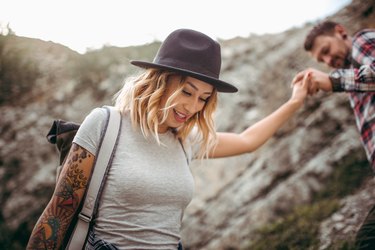 The females of a species tend to live longer, but for human women, that's no excuse. Even at a young age, everyone needs to think about life insurance. The buy-in may be small, but the payoff can mean the world.
More than 4 in 10 American women don't have life insurance, according to the Motley Fool. Even for those who do have policies, those plans aren't getting the job done as much as they could: Women carry 31 percent less coverage than men. It's certainly not a matter of gender disparity in needs: Life insurance can help anyone create a cushion for their loved ones if the worst comes to pass.
There are a number of different ways to figure out what kind of policy is right for you. One of the most basic starting points is how much you'd want a company to pay out to your loved ones. This usually ties into your salary, and over how many years you'd like a policy to be disbursed. How a policy is structured also depends on whether it's term life insurance, which limits payouts over a period of time, and permanent life insurance, which is more expensive but which also builds up a cash value, sort of like an investment.
Women do have one advantage over men in this arena: Because they live longer on average, policies are likely to be cheaper for them. Other factors come into play, but no matter what the cost, it's worth asking around to find the best deal for you.