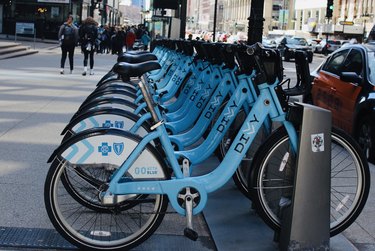 The grass is always greener somewhere that's not where you're living. Ask yourself, though: Does the data back that up? Business Insider has taken a look at all 50 states and the District of Columbia to find out if you're right where you need to be.
Each quarter, BI ranks the economies of U.S. states, and yearly data calculated through August 2018 has just been released. There are lots of ways to figure out whether you should move or stay somewhere, and even these results have some limitations. First off, rural areas in states with large cities can skew results (or vice versa): BI puts Kentucky at No. 48 for economic health, yet the Prosperity Now Scorecard recently called Louisville the sixth most prosperous U.S. metro area.
Conversely (spoiler alert), Washington, D.C., topped BI's ranking, with a staggering gross domestic product per capita of more than $195,000. That all sounds great, until you consider that D.C. is both tiny and home to some of the wealthiest, most influential residents in the country. Other cities of various sizes have shown that they're good bets, especially for millennials, even if they're in middling or lower-ranked states. And if economies aren't your gold standard, you can rate states by other factors, like happiness.
Of course, the true test of whether a place is worth staying in might just be the simplest: whether residents are flocking there or running away. Check out the full BI rankings for yourself, whether you're just curious or you're starting to make some plans.