If you ever meet friends for pizza, you've probably heard of Venmo. It's an app that makes it easy to slip some money to others. Think PayPal, but with a social media-style interface. But in recent years, businesses have realized Venmo is a great way to capture that millennial audience that remains loyal to the payment app. By offering payment via the app they already have on their smartphone, businesses figure they can make it more likely they'll win over that customer who might be on the fence. But it's important to make the most of the app if you plan to use it for your own business transactions.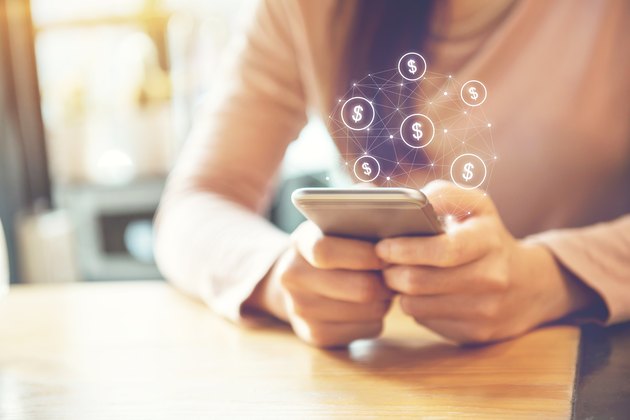 What Is Venmo?
Venmo was started in 2009 by Andrew Kortina and Iqram Magdon-Ismail, who met in college. While helping a friend open a yogurt shop, they realized how inadequate traditional Point of Sale systems were. Their original mission was to create payment software that could turn any laptop into a cash register, but they realized distribution would be problematic. Soon after, they were attending a local jazz show when they came up with the idea to purchase MP3s by text request. This idea eventually evolved into Venmo. The name is a combination of the Latin root for sell, "vendere" and "mo" for mobile. Since Venmo was available on GoDaddy, that was the name they settled on.
Can You Use Venmo for a Business?
Venmo has a separate option for businesses that want to use its services. You can add the payment option to your website, as well as encourage customers to pay via their Venmo mobile app. Once you have it set up, customers can authenticate and pay on your website, but they can also connect their Venmo wallet to your mobile site or app and pay seamlessly. Venmo payments are handled similarly to Discover card payments, which fall within the 1.5 to 3 percent range. If you're a smaller business and simply want customers to pay using their existing account, they can send money for free as long as it comes from their Venmo balance. If they pay via a credit card, there will be a 3 percent transaction fee.
Is Venmo International?
One negative of accepting Venmo is that you'll be limited to accepting payments from only U.S.-based customers. To pay using Venmo, customers must not only be located in the United States, but they must also have a U.S. cellphone and once they want to transfer their balance from Venmo to a bank account, it has to be located in the U.S., as well. To make Venmo payments outside of the balance you have in the app, you'll need to either add a U.S.-based bank account or debit/credit card.
How Long Does It Take to Get Money from Venmo?
The Venmo transfer process is fairly quick once your bank account is linked. As long as you initiate the transfer by 7 p.m. EST, you should see the money in your account by the next business day. If you have problems, it's possible your bank account has been marked invalid. The reasons for this include that it isn't set up to accept electronic transfers, you've exceeded your transaction limits for the time period or you provided incorrect account or routing information. For businesses, Venmo does have an instant transfer option for $0.25 extra.
Other Considerations
If you already accept PayPal on your website, you may not realize you already have the ability to accept payments through Venmo. When customers check out, they'll see an option to pay using Venmo. The payments will be redirected to your PayPal account, so you won't need to separately transfer those funds.