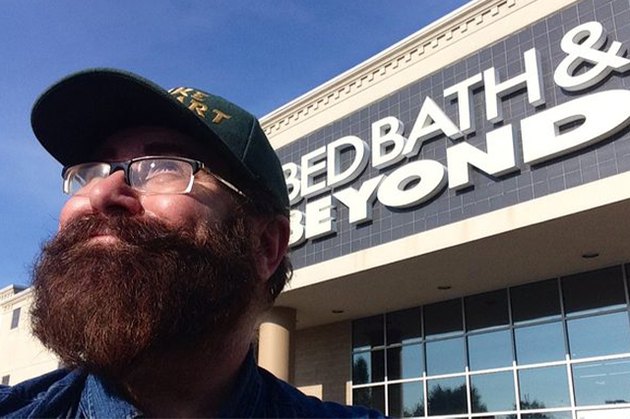 Consider how much of your apartment you might not have if not for Bed Bath & Beyond's indefatigable, never-expiring 20-percent-off coupons. Whether you're shopping in a store or online, there's always something to surprise you. Given how BB&B's stock is performing, though, some worry that it might not be for long.
Two major credit ratings agencies have downgraded Bed Bath & Beyond's stock to barely above junk-bond level. In January, Moody's assessed the retailer's stock at Baa2, just two steps from its lowest level, while this week, Standard & Poor's changed its rating to its lowest, BBB-. Both blamed intense competition from websites and larger firms, such as Walmart, Amazon, and even Wayfair.
Even though Bed Bath & Beyond's stock just hit a nearly 10-year low, its management remains optimistic. In fact, on Wednesday, rumors circulated through Wall Street that an activist investor hedge fund was thinking of buying a stake, which boosted stock prices by 5 percent at close. Some investors think that while the company isn't in the clear yet, there is hope for the future, namely because some of Bed Bath & Beyond's close competitors are closing up shop.
Some underperforming stores might close down, which should consolidate shoppers at a healthier location and boost the company's bottom line. Basically, don't panic yet — and definitely don't throw away your collection of coupons. Bed Bath & Beyond isn't going anywhere just yet.