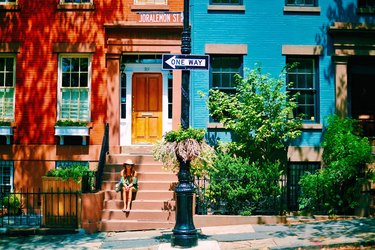 There's no hassle quite like buying a home. You need to coordinate realtors, banks, contractors, assessors, and that's not even getting to the movers. One company has plans to streamline the whole process, though.
Even if you're not in the market, you've probably daydreamed about real estate listings on the website Zillow. This week, Zillow announced that it will dive into the housing market as an agent. The plan is to flip houses — buy the units, complete all the necessary repairs and renovations, and sell them within 90 days. It's called Zillow Instant Offers, and you can try it out soon if you're looking to buy in Phoenix, Arizona, or Las Vegas.
"In 2018 and beyond, the consumer expects something quite different," said Zillow CEO Spencer Rascoff during a Thursday conference call with analysts. "Some portion of those consumers expect a fully seamless and nearly instantaneous sale of their home."
While some met the news with skepticism (Zillow's stock took an 8 percent dive on Friday), this may spell good news for those looking to buy homes. First-time homeowners in particular have been hit with a tight housing market. A unified and fully communicative process could be the difference between an offer and needing to try again. Zillow Instant Offers should be available by the end of April, according to the company. If you're champing at the bit and impatient with the process, keep an eye on this option. It may be coming to a metro area near you.