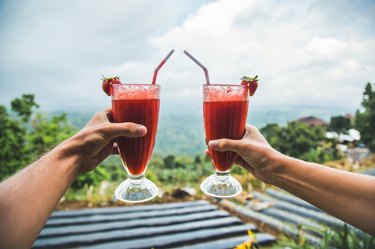 Millions of Americans gained access to affordable health care when the government stepped into the insurance market. Now some states are hoping for similar success in the world of retirement savings.
MarketWatch reported this week that New York has become the latest state to approve a "state-run tax-advantaged retirement account for private sector workers who don't have an employer-sponsored retirement plan available to save for their future." It's not quite a public option for 401(k)s, but it creates an opening where private businesses have not. Only nine states have actually enacted similar programs, though more than 40 have considered it.
Most of the state-run retirement savings plans involve autopay, in which contributions come straight out of a paycheck, and some even feature automatic enrollment. For many, including the two-thirds of millennials with no retirement plans at all, the less you have to think about it, the more likely you are to get something out of it. If you prefer organizing your own IRA or non-retirement savings account, that's still an available option.
Whether a state-run retirement savings account would follow you from job to job may vary by state. For many plans provided by employers, you can withdraw early (i.e., before you turn 59 and a half), but there's a penalty and you'll be taxed on that income.
If the idea of putting your money in a lockbox until you're nearly 60 freaks you out, don't panic: Your savings goals don't need to look precisely like your parents'. If you have strong feelings about whether or not your state should proceed with its own 401(k) accounts, get in touch with your elected representatives. But no matter what, it's never too early or too late to start saving for later.