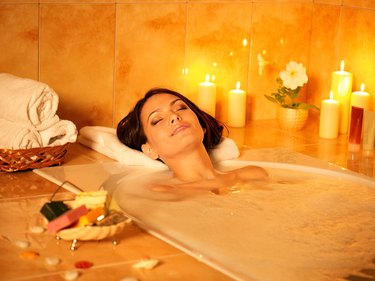 It's the best day of the year; and it doesn't have to be expensive. Check out these cheap ways to relax and indulge.
Take a bath. No tub? Filthy tub? A long, hot shower is just as nice.
Go for a walk. A new part of town, to that trail you've been meaning to check out, or just inside the mall -- it all feels good.
Buy yourself a fancy-pants cup of coffee. Maybe get it in a mug so you can people watch in the coffee shop.
Cook yourself a fancy dinner. You've worked hard all day, you deserve it.
Make a yourself a face mask. You probably have all these things in your kitchen, so smear them on your face.
Give yourself a pedicure. Or a manicure, or shape your brows, or deep condition your hair. Whatever that one little thing is that you really keep meaning to do. Do it for yourself.