1 of 11
Overview
Don't neglect the funds you set aside in your flexible spending account. Employees have until December 31 to "use it or lose it" - and when you lose it, you not only miss the chance to save on health expenses, you also miss out on vital ways to improve your health. If you're at a loss for what to buy, there are numerous eligible expenses beyond medical co-pays and prescription drugs. Keep in mind that often you'll need a doctor's note, so always check with your benefits manager before shelling out for a health-related product or service.
Image Credit:

Jupiterimages/Creatas/Getty Images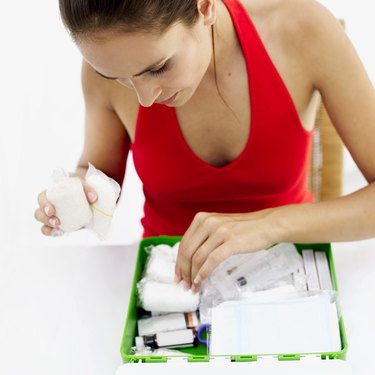 2 of 11
Be Prepared
Most flexible spending accounts allow for purchases of basic first-aid supplies including bandages, gauze pads, rubbing alcohol, hot/cold packs, and thermometers, so if you've still got funds in your FSA, restock your first-aid kit. Keep in mind that personal hygiene items such as toothpaste are not usually and eligible for FSA funds, says Jody Dietel, the Compliance Officer at WageWorks, a company that administers employee spending accounts. Standard FSA expenses should be for preventative treatment for illnesses that affect the function or structure of the body or for treating a diagnosed illness, Dietel says.
Image Credit:

Stockbyte/Stockbyte/Getty Images
3 of 11
Be Really Prepared
While some birth control is free without a copay under the new Affordable Care Act, some brands and methods may not be. If your birth control isn't covered by health insurance, you can always use your flexible spending account to buy condoms, spermicide, emergency contraception, or to pay for procedures such as birth control implants and vasectomies.
Image Credit:

Keith Brofsky/Photodisc/Getty Images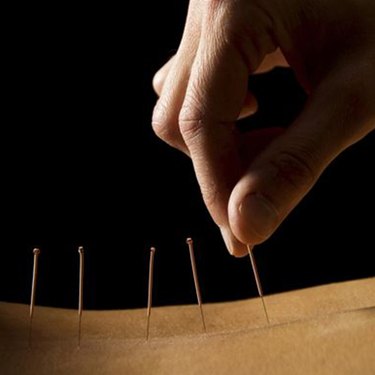 4 of 11
Get Stuck
Acupuncture and other alternative treatments are eligible FSA expenses if used to treat a medical condition and administered by a licensed professional in the healing arts, Dietel says. Certain herbal and homeopathic over-the-counter products are also eligible with a letter from your doctor.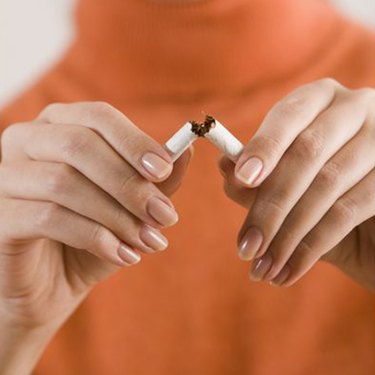 5 of 11
Kick a Bad Habit
Start next year fresh by quitting smoking today. Smoking cessation counseling and programs (including hypnosis if performed by a licensed professional) are usually considered eligible FSA expenses. Prescription drugs to quit smoking are also covered, but over-the-counter purchases such as nicotine gum or patches are only eligible if prescribed by a doctor.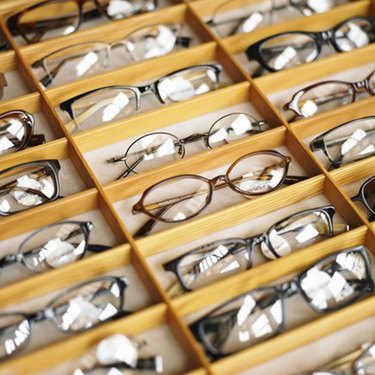 6 of 11
See Better
If you need new prescription glasses, contacts, or have yet to schedule laser eye surgery, do it before December 31 to claim it as an FSA expense. Corrective lenses and vision procedures prescribed by a doctor are common FSA expenses. Contact lens solution is also an eligible expense, Dietel adds.
7 of 11
Check Your Teeth
Dental work is a typical FSA expense, so if your dentist has been telling you that you grind your teeth or could benefit from braces, remember that occlusal guards, braces, and other orthodontic treatments and x-rays are eligible FSA expenses. Dental co-pays and deductibles are also covered under flexible spending accounts.
Image Credit:

Digital Vision./Photodisc/Getty Images
8 of 11
Take Preventative Measures
Vaccinations and most preventive screenings and tests are eligible FSA expenses if used for medical diagnosis, Dietel says. These can include body scans, colorectal screenings, and tests for blood pressure, cholesterol, cataracts and glaucoma, hearing, and sexually-transmitted diseases. Home diagnostic kits such as diabetic equipment, pregnancy tests, or ovulation monitors are also eligible.
Image Credit:

Jupiterimages/Creatas/Getty Images
9 of 11
Have Good Mental Health
Psychiatric, psychoanalysis, or group therapy sessions are eligible FSA expenses if used to treat a person's medical condition. However you can't use your FSA for marriage and family counseling, or to under counseling to cope with somebody else's illness.
Image Credit:

Stockbyte/Stockbyte/Getty Images
10 of 11
Lose those LBs
Weight-loss programs and equipment are covered by your FSA if deemed medically necessary, so be sure to check with your benefit manager and doctor before buying a treadmill or joining that Zumba group. Food for weight loss is not an eligible FSA expense however, since humans all need to eat regardless of any medical condition, Dietel adds.
Image Credit:

George Doyle/Stockbyte/Getty Images
11 of 11
Don't Spend It!
A new rule governing FSAs takes effect in 2013 and allows employees to transfer up to $500 of unspent funds to the following year. The rollover funds will be in addition to what you may elect to set aside in FSA expenses for 2014, Dietel says. Check with your benefit manager to see if your employer allows this option and if you've got less than $500 in unspent FSA funds, hold on to it for next year.
---