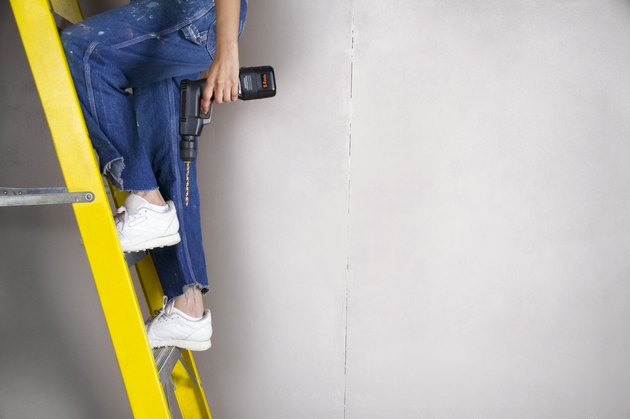 Without equity, a home isn't its owner's biggest asset -- it just represents his biggest monthly bill. The average homeowner has equity worth 41 percent of his home's value, according to 2013 Federal Reserve figures. But nearly 11 million borrowers are underwater on their mortgages, meaning they owe more than their home is worth, reports real estate data provider CoreLogic. Low equity means banks won't allow homeowners to refinance or borrow against their home's value with a home equity loan or line of credit. It also means they can't easily afford to sell; the real estate agent's 6 percent commission has to come from somewhere.The good news? There are plenty of steps to take to build up equity.
For the same amount of money each month as you're currently paying, you could have a shorter term and build equity faster.

Debra Goodrich, executive vice president of home loans at Sterling Bank
Beef Up Payments
Paying even a little extra can yield a big difference in equity over time. According to mortgage rate information site HSH Associates, someone with a $200,000 mortgage at 5 percent would have $16,343 in home equity after five years. By paying an additional $100 a month or making one extra payment of $1,074 each year, after five years she would have $23,143 or $22,291 in equity, respectively.
Cash-In Refinance
Borrowers fortunate to have cash saved up might add it to their balance when they refinance, says Malcolm Hollensteiner, director of retail lending sales and products for TD Bank. That results in a smaller loan, lower payments and more equity. "It's a relatively new phenomenon in the loan industry," he said.
Bigger Down Payment
If you're preparing to take out your first mortgage, making a bigger down payment starts you off with more equity in your home. Plus, borrowers who put down at least 20 percent of the home sale price or appraised value can also avoid paying private mortgage insurance, which adds as much as 1.15 percent to the original loan amount each year, according to Bankrate.com.
Shorten Loan Terms
Refinance your 30-year loan into a lower-rate one that has a 10- or 15-year term, says Debra Goodrich, executive vice president of home loans at Sterling Bank. "For the same amount of money each month as you're currently paying, you could have a shorter term and build equity faster," she said.
Switch Payment Schedules
Opting for a biweekly payment schedule instead of a monthly one can be more convenient: the timing of the two smaller payments each month often coincides with payroll schedules. The nature of the schedule also works out to an extra month's mortgage payment every year, for homebuyers who want a structured approach to paying extra. But some banks charge annual and monthly enrollment fees, so weigh the costs before signing up.
Borrow Wisely
Don't borrow against your home's equity if you can at all avoid it. But if you must, pick a home equity line of credit over a home equity loan. The latter has a specific repayment schedule of say, 10 to 15 years. But home equity lines of credit, also known as HELOCs, function like a credit card. The line is there if needed, but users can have a zero balance and will pay interest only on charges that aren't paid off, says Barry Habib, chief strategy officer for Residential Finance Corp. The catch: rates fluctuate like a credit card, too. In May 2013, they averaged 5 percent, according to Bankrate.com, but Habib says they could soar as the economy improves.
Make Home Improvements
Improve the value of the home, and equity improves with it. According to "Remodeling" magazine's 2013 Cost Vs. Value Report, the average replacement project like new windows or a new door, recoups 67.6 percent of its cost in added value at home sale. Discretionary projects, such as a bathroom or kitchen remodel, average 59.7 percent.
Reinvest Re-Fi Savings
A main benefit of refinancing is improving your cash flow with lower monthly payments, says Goodrich. But that doesn't mean you need to drop your monthly payment. Keep it up to add equity.
Pay Off Home Equity Loans
Homeowners who have borrowed against their home can boost equity by repaying those debts. Check first that there aren't any pre-payment penalties for zeroing out the loan ahead of schedule.
Stay the Course
Sometimes, the best course of action is to keep doing exactly what you're doing. Each timely mortgage payment adds equity. Plus, as the real estate market recovers, your home's value may increase, which builds equity because you owe a smaller percentage of the property's worth. Existing home prices rose 10.2 percent in the year ending February 2013, according to CoreLogic.