Bondholders face risks stemming from defaults, changing interest rates, reinvestment yields, inflation, liquidity, law changes and event risk. A bond defeasance is a provision in which the borrower sets sufficient cash aside to service or pay off the debt. This type of provision increases a bond's safety.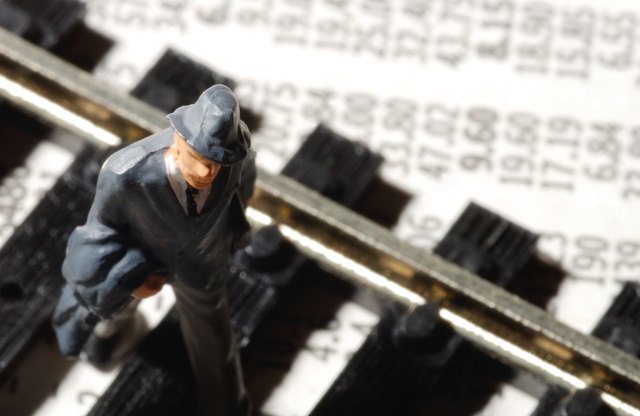 Investing in Bonds
When you invest in a bond, you become the creditor of the company. In the case of a municipal bond, you become the issuing state, city or local agency's creditor. In return for lending money to the borrower, you receive periodic interest payments and a return of your principal when the bond matures. Interest rate rate, or market risk, is is significant and affects all bondholders. Bond prices move in opposite direction of interest rates, and in a higher interest rate environment, investors expect to pay less for bonds and drive prices down. Conversely, lower interest rates boosts bond prices.
Other Bond Risks
Default occurs when the bond issuer is unable to pay back interest and principal. Reinvestment risk addresses the fact that an investor may not reinvest at the same rate as he received on the original investment. High inflation reduces the value of the bond's cash flow, and liquidity risk affects the ease buying and selling bonds. Political or legal risks address the fact that the government may impose some tax or legal restriction on the bond you already purchased. Finally, event risk addresses things such as natural disasters, major corporate actions or corporate takeover.
Defeasance
Bond defeasance is a provision that protects bond investors from many risks. . As part of an agreement with investors, a bond issuer agrees to set aside enough cash to retire the debt. This causes the outstanding debt and cash payments to offset one another on a company's balance sheet. Because of this, the issuer might not record the debt on its balance sheet. A bond defeasance provision may apply to corporate, municipal and government bonds.
Defeasance Collateral
In some cases, a bond issuer may substitute cash for income-producing collateral to satisfy the defeasance provision. A popular form of collateral is U.S. obligations or government securities such as Treasury Bills, notes and zero-coupon bonds. The collateral helps to satisfy the defeasance clause and is used extensively with commercial mortgage loans.