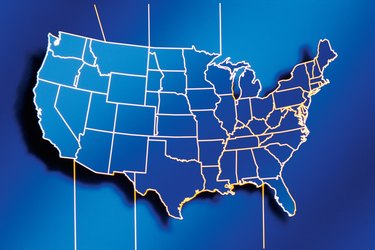 According to the National Employment Law Project, state unemployment benefits normally cutoff at about 26 weeks. Unfortunately, with or without your unemployment benefits, you still must maintain food and shelter for yourself and your family. Nonetheless, there are options available to you even after your state unemployment benefits run out.
Extension
You may qualify to have your unemployment benefits extended if Congress has enacted an extension program, like the Federal Emergency Unemployment Compensation program that was instituted in 2008. This program allows you to obtain additional unemployment after your regular state unemployment benefits run out. Congress determines whether to expire or extend the program. To qualify, you must meet certain criteria, such as showing that you are still looking for work and not turning down acceptable employment.
Resources
Examine your resources for other possible sources of income. For example, if you live in a house with an extra room or two, consider renting the rooms out. The rent could mean hundreds of dollars in extra income that could help with the mortgage and other household expenses. You may also have things around your house you can sell online or at a garage sale. The extra money could pay for utilities and groceries while you continue your job search.
Food Stamps
Food stamps are a type of government assistance that allows low-income households like yours to keep food on the table during hard times. You won't be unemployed forever, and the benefits can help you meet your short-term needs. Every state has its own department to process food stamp applications. For example, if you live in Georgia, you must submit your application to the Department of Family and Children Services office located in your county.
Bankruptcy
When you're looking for a job, creditor collection calls and lawsuits threatening to levy your bank accounts don't make the process any simpler. One way to stop creditor harassment and reduce threats to the little money you have is to file bankruptcy. As a consumer who doesn't have regular income, you may want to consider Chapter 7 bankruptcy. It stops almost all creditor collection activities and discharges all your dischargeable debts. A discharge means you no longer have a legal responsibility to pay your creditors. The downside is that bankruptcy will stain your credit report for 10 years.