A bi-weekly pay schedule does not line up with the same dates every month because most months have about 4 1/3 weeks. Therefore, your monthly salary is a little more than two times your bi-weekly salary. Knowing your monthly salary can help you make a balanced household budget because you know how much income you have during the average month. In addition, if you are applying for a mortgage, the lender will need to know your monthly salary to determine the maximum allowable mortgage payment.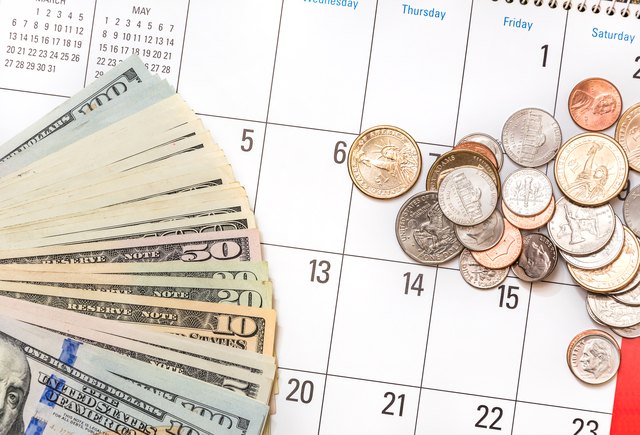 credit: LIgorko/iStock/GettyImages
Step
Look up your bi-weekly pay from your most recent pay stub. If you want your gross monthly income, look at the pay before any taxes or deductions. If you want your net income, look at the amount on the check.
Step
Multiply the bi-weekly pay by 26 to calculate your annual pay. For example, if you make $1,250 every two weeks, multiply this by 26 to calculate annual pay of $32,500.
Step
Divide your annual pay by 12 to calculate your average monthly pay. In this case, $32,500 divided by 12 is an average of $2,708.33 per month. Because some months have more days than others, you will actually get slightly less than per day in months with 31 days ($2,708.33 divided by 31) than in months with fewer days ($2,708.33 divided by 30, 29 or 28).