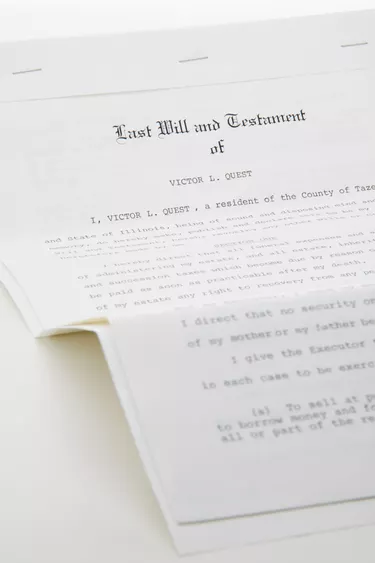 Medicaid eligibility is based your situation, your income and your assets. The exact criteria varies from state to state, but in general, low-income children, seniors, the disabled, the blind and pregnant women can qualify if they meet the financial guidelines. Inheriting a sum of money may affect your eligibility, depending on how much you inherited and what you do with the investment.
Medicaid Eligibility
Medicaid eligibility is determined by the Medicaid program you're applying for and the criteria set by your state. For most Medicaid programs, the asset limit is $2,000 for an individual and $3,000 for a couple. The house you live in, one vehicle and personal possessions aren't usually counted as assets. You also can have up to $1,500 in a burial fund and $1,500 in life insurance benefits. If your inheritance puts you over these limits, it may disqualify you from Medicaid.
Nursing Facility Care
Those who need long-term facility care but no longer have the means to pay for care, may also qualify for Medicaid. Medicaid allows a spouse of a nursing home resident who's still living in the community to keep up to $109,560 in countable assets as of 2011. An inheritance can be in the name of either spouse as long as the total countable assets stay under $109,560.
Income
An inheritance may also affect your income, which in turn affects Medicaid eligibility. If you're on Medicaid because you've qualified for Supplemental Security Income, for example, your income must be less than $674 for an individual and $1,011 for a couple. If you inherit an annuity and it pays out a monthly benefit, if it puts you over the SSI monthly limit, you will no longer qualify for SSI or for Medicaid. Income limits vary by program and by state.
Other Considerations
If you are inheriting a significant sum of money, property or a business, you should consider consulting an attorney for help navigating your state's specific Medicaid guidelines. You also can consult your local Medicaid office. Your Medicaid will likely remain in place for a period of time, allowing you to explore other health insurance options. If you're a senior or disabled, you may qualify for Medicare. If you're under age 65, you may be able to purchase an individual policy; even if you have significant health issues, many states have health insurance specifically for high-risk applicants.