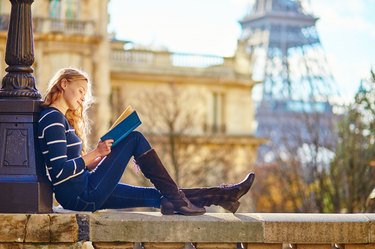 If you default on your federal student loan payments and fail to respond to the loan servicer's attempts to collect the past-due payments, your debt may be referred to the IRS for the treasury offset program. Through the offset program, your tax refund may be intercepted and sent to the loan servicing company to pay your loan obligations. The IRS notifies taxpayers by letter if their refund is offset and sent to a debt agency. However, you may contact an automated IRS system to determine if your refund will be offset for your student loan debt at any time, without waiting for the IRS letter.
Step 1
Call the IRS Financial Management Service at 800-304-3107. This is an automated phone line for obtaining IRS offset information.
Step 2
Press "1" to receive instructions in English.
Step 3
Press "1" to receive offset information.
Step 4
Enter your Social Security number. You must also confirm your Social Security number by entering the number again. You may not request information for any Social Security number other than your own.
Step 5
Receive debt offset information. If your tax refund is subject to offset, the name and phone number of the agency who will receive your tax refund is provided. You may contact the debt agency directly to discuss the offset.