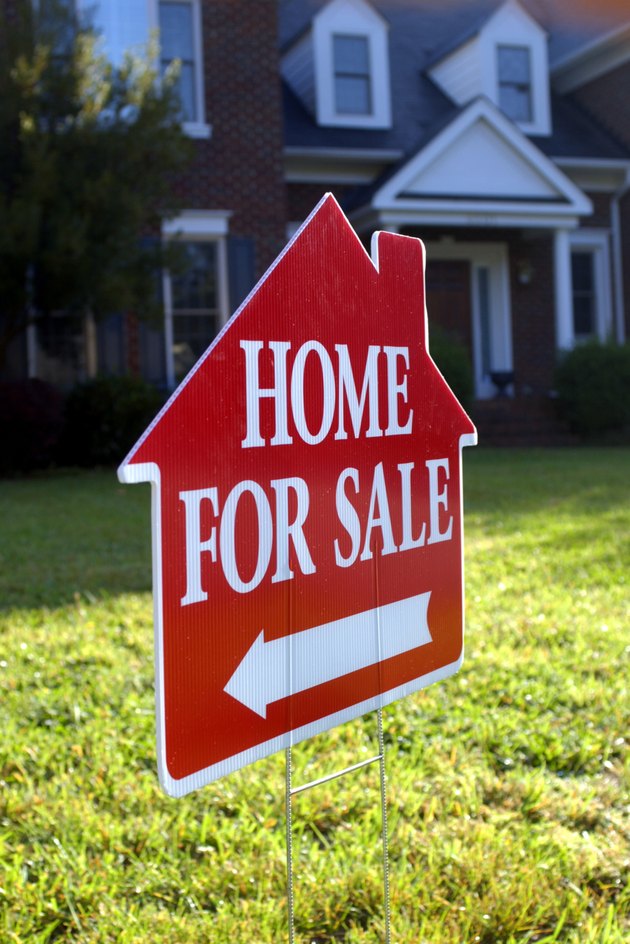 Selling a home can be expensive, especially if your property isn't in great condition. While most homeowners face the task of making expensive repairs before listing a house for sale, some choose to sell their property "as-is." Houses are often listed as-is during foreclosures, short sales and when the property owner is deceased, leaving surviving family members to sell the home. If you are considering selling your house as-is, there are several things you can do to increase the likelihood of finding a buyer.
Step 1
Let your real estate agent know you want to list the house "as-is" if you are working with an agent. Your agent must know this key piece of information so that any prospective buyers won't be misled during showings or inquiries.
Step 2
Ensure your purchase contract states that your house is being sold as-is. Such a clause is often referred to as an "as-is addendum," and it will protect you in the event a buyer has remorse or encounters issues after purchasing the home. For instance, if a leaky pipe causes the basement to flood, and your contract clearly states the home was sold in "as-in" condition, the buyer would have a hard time successfully suing you. If you leave out the fact that the home was sold as-is, you could very well face legal repercussions.
Along with an as-is addendum, have your buyer sign a waiver or notice of disclose so it will be certain he is aware of the home's as-is status.
Step 3
Clean the home as thoroughly as possible before listing it for sale or showing it. Just because you're selling your house as-is does not mean you should avoid cleaning it. The term typically applies to major issues, such as missing appliances or problems with the structure of a home, not basic cleanliness. Dirty homes don't sell as quickly as decent-looking ones, and giving the floors, counters, walls, doors and windows a cleaning won't cost you much time or money.
Step 4
Utilize various forms of media to advertise your as-is home to potential buyers. Many people looking for as-is homes -- whether they be investors or first-time buyers willing to take on the challenges of a fixer-upper -- browse print and online classified ads, home listing websites, social networks and real estate forums. You can also place an ad in your local newspaper's real estate section to reach buyers.
Step 5
Note what is wrong with the house whenever possible in your ads. You don't have to get an inspection done, unless required in your area, but if you know there's an issue, make it known. For example, if you know your home has lead paint, has a broken air conditioner or needs a new thermostat, provide this information up front. The more details a prospective buyer has about an as-is-home, the more comfortable she'll feel about purchasing it.
Step 6
Be prepared for prospective buyers to want to conduct their own inspections. It is only reasonable for you to allow them to do so, especially since you're not providing any guarantees about the house and the inspections won't cost you any money.