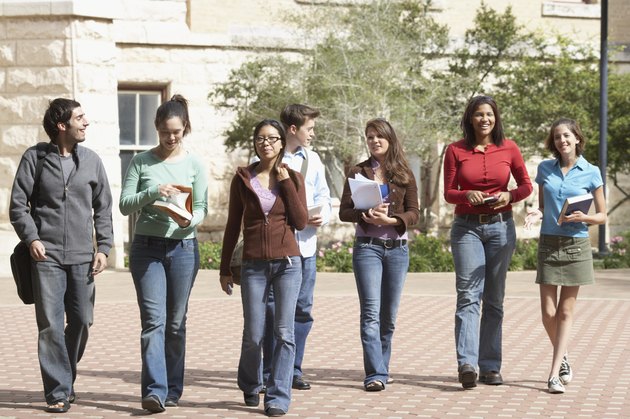 Educational institutions can offer tuition remission as a benefit for employees. Tuition remission may be called financial aid, compensation or a fringe benefit. Whatever the name, tuition remission provides a waiver of some or all tuition charges. Under Title 26, Section 117(d) of the United States Code, tuition remission is not considered income. This means it is an entirely tax-free benefit provided the program rules do not discriminate in favor of highly compensated employees. Tuition remission is an option for K-12 schools as well as colleges and other post-secondary schools.
Rules for Tuition Remission
Tuition remission may be offered to the employees of a school and to their spouses and dependent children. Only tuition is included. A tuition remission program can't cover books, fees or other expenses. Schools have a lot of flexibility in setting eligibility requirements. For instance, remission may be limited to permanent full-time employees and may be based on financial need. The school determines whether to waive all or only part of the tuition. Schools can even provide tuition remission in the form of cash grants to pay for attending other schools. For instance, a university can cover primary or high school tuition for the children of employees. An educational institution can set limits on the number of credit hours that qualify for tuition remission and can exclude specific academic programs.