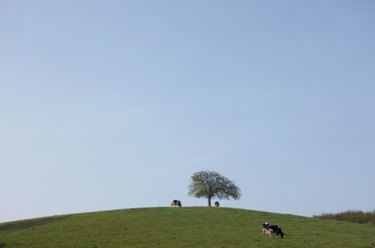 A land contract in Michigan consists of an agreement between two parties concerning the purchase of property. The purchase price is commonly paid in installments until satisfied. A land contract will often refer to the seller as the vendor and to the buyer as the vendee. While land contracts have not historically included promissory notes, a promissory note is a prudent method for the protection of both parties. Michigan laws on land contracts primarily cover what happens in the event either the buyer or seller defaults on the agreement.
Seller Default
If a seller refuses to give the buyer deed to the land after the buyer has paid for the property, the law says that the buyer has three distinct options: cancel the land contract and demand return of the money, get a court order telling the seller to hand over the deed, or file a quiet title. A quiet title is a lawsuit that asks the court to decide a land matter once and for all.
Buyer Default
According to Michigan law, a land contract should contain provisions to protect a seller in the event that the buyer defaults on the loan. There are normally three remedies for a seller if this situation occurs: sue for the balance due, void the contract and call the deal off, or foreclose on the property. If a seller decides to foreclose on the property he must do so through the proper channels and use the court system to regain possession of the land.
Written Notification
Michigan law states that prior to foreclosing on land the seller must provide the buyer with written notice that describes how the buyer defaulted and provides the buyer with at least 15 days to correct the default. It is only when the buyer does not respond to the written notice or somehow fails to come to an agreement with the seller that the seller can began to take legal action.
After Land is Resold
It is not uncommon for a Michigan land contract to contain wording that includes a stipulation that the buyer must pay the difference between the balance due and the amount for which the property is resold after foreclosure.