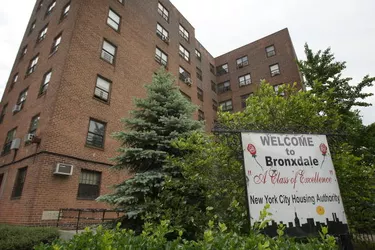 If you are living in HUD housing, you may be concerned that if you receive any type of inheritance, your housing benefit could be jeopardized. There are three main types of HUD housing: privately-owned subsidized housing, public housing that is maintained by a local housing authority, and the Section 8 housing choice program. Each year, tenants in each type of HUD housing are asked to recertify their eligibility to live in the HUD housing and a question about an inheritance could be part of this process.
Income Regulations for HUD Housing
Tenants qualifying for HUD rental housing must have an annual income of less than 50 percent of the Area Median Income (AMI), determined each year by HUD. The majority of public housing is provided to people with incomes of 30 percent of the Area Median Income or less. A one-time payment from an inheritance is not counted as income. It is categorized as an asset. An inheritance does not count toward annual income in qualifying for HUD housing benefits.
Public Benefit Programs vs. HUD Housing
The Section 8 Housing Choice Voucher program and public housing programs are sometimes confused with other benefit programs, such as the SNAP food assistance program or Temporary Aid for Needy Families. Many public benefit programs require recipients to have a small amount of assets, often $5,000 or less. There is no asset limitation or requirement for qualifying for HUD housing. An inheritance of any amount does not automatically disqualify a tenant from HUD housing.
Income From Inheritance
A one-time payment from an inheritance will not be counted as income in determining eligibility for HUD housing. Income from the inheritance, however, will be counted toward a family or individual's income and used to determine your monthly payment. The Housing Authority may consider the actual income you received from bank interest or investment gains based on your inheritance. It may also calculate an average income using a passbook rate provided by HUD, usually about 2 percent, of the total amount of the inheritance.
Building Assets in HUD Housing
According to Jessica Steinberg, attorney and Equal Justice Fellow for the Legal Aid Society in San Mateo, California, eligibility for HUD housing is determined by a family's income, including income derived from assets such as inheritances. It is not determined by the total cash value of assets, including one-time payments like an inheritance. Steinberg recommends that individuals or families living in HUD housing can plan for the future and build assets without jeopardizing their benefits.