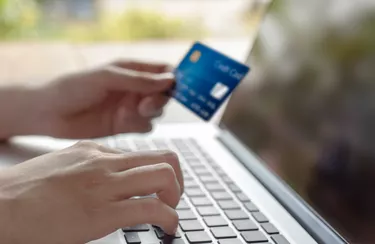 Moving money from a 401(k) to a bank account is simple enough, given you're over the penalty-free minimum withdrawal age of 59 ½ years old. However, just how long it takes for the money to actually reach you varies. Depending on how your company's 401(k) is structured, the reason for your withdrawal and several other factors, it could take up to a week or more to receive your 401(k) withdrawal.
Tip
It takes up to a week for your 401(k) withdrawal to process, and you could then get a direct deposit within one or two business days or wait longer for a check to come in the mail.
Factors That Could Impact Withdrawals
Generally, if you withdraw money from your 401(k) account before you're at least 59 ½ years old, you will likely incur a 10 percent early withdrawal penalty – unless you qualify for a hardship withdrawal that waives this penalty. Some employers do not allow for early withdrawals, so you may not be able to access your 401(k) funds before the minimum age; it's best to check with your company's human resources department for guidance.
However, if you need money fast, regardless of your age, you may want to consider taking out a 401(k) loan. A 401(k) loan is not a loan in the traditional sense, because you are, in essence, borrowing money from yourself rather than making a withdrawal that will not be replaced. These short-term loans generally have no impact on your credit and you will get your money in as little as a few days. You can opt to receive your 401(k) loan check in the mail or choose direct deposit.
It's worth noting that President Donald Trump recently signed the CARES, or Coronavirus Aid, Relief, and Economic Security Act into law on March 27, 2020. This $2 trillion stimulus package helps lessen the financial impact of the current coronavirus pandemic. Under the CARES Act, the typical 10 percent early withdrawal is waived, and the hardship distribution limit of $50,000 has been doubled to $100,000. This means you may be able to take a penalty-free withdrawal if you are under the age of 59 ½. You also will have up to three years to pay any taxes you owe on your withdrawal, rather than owing tax on the money for the current year.
Receiving Your Funds by Check
Many 401(k) plans let you manage your account online, and this includes withdrawals and monitoring your 401(k) check status. You can submit an online withdrawal request, and depending on your plan, it could take five to seven business days for your withdrawal application to be processed. Once it's processed, you can expect to receive your check in the mail shortly thereafter. Keep in mind, receiving your funds by paper check will take longer than opting for direct deposit.
Opting for Direct Deposit
Choosing direct deposit doesn't change the way you initiate your 401(k) withdrawal, nor does it speed up the application processing time; you would have to follow the same procedure as you would for receiving your funds by check in the mail. However, in case you need your funds a little faster, then you should select direct deposit if that option is available to you.
You will still need to wait for your withdrawal application to process – which takes five to seven days on average – before the funds are released into your account. Once the money is released, it could post as early as the same day, or within 48 hours, depending upon your banking institution.