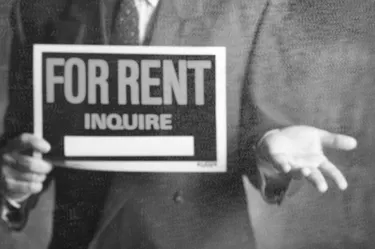 The Section 8 program aims to help families and individuals pay rent. After you apply for the program and receive a government voucher, you have to find a suitable rental property within the set time frame, which varies by state. You can rent from any private landlord, but you generally can't rent from relatives.
General Rules
The housing authority generally prohibits you from renting from a relative under the Section 8 program. You can't rent from your father, mother, siblings, children, grandparents, grandchildren or any other member of your family. As this is a federal regulation set by the U.S. Department of Housing and Urban Development, it applies throughout the country. Additionally, you must also not be related by marriage to the landlord.
Exceptions
In rare cases, you may be able to rent a home from your father under the Section 8 program. The housing authority may grant permission for such an arrangement if you have a disability, you have special accommodation requirements due to your condition and only your father can provide you with a rental unit that satisfies all your requirements. Even then, your father cannot live in the same unit as you as long as you receive Section 8 assistance.
Requesting Permission
If you do have to rent from your father, you need to submit a request form, including your father's signature, to your housing authority to obtain permission. get your father to sign the form. You also have to submit various documents to prove that you absolutely have to rent from your father. You must provide explanation of the features you need in your home and a list of other rental properties you have reviewed.
Finding a Suitable Landlord
If the housing authority does not allow you to rent a home from your father under the Section 8 program, you have to find a private landlord. Look for suitable properties in your area and contact the landlord or property manager. Visit the rental property to ensure that it meets your needs. The size of the property has to match the acceptable size as noted on your Section 8 voucher. You then fill out the paperwork, submit it to the housing authority and sign a lease with the landlord after your application is approved.