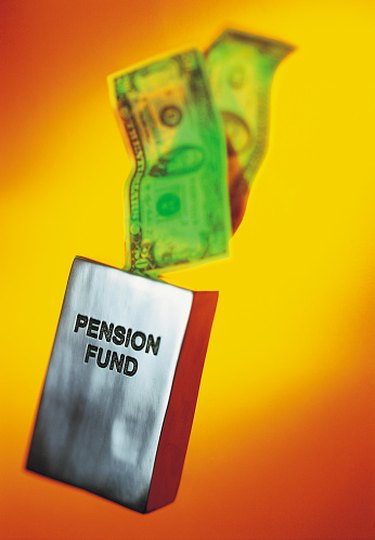 Canadian employees are generally entitled to transfer assets held in their registered pension plans (RPPs) to their Registered Retirement Savings Plans (RRSPs) without penalty. Transfers to the RRSP do not affect the holder's RRSP contribution limit for deduction purposes in the year the transfer is made. Additionally, transfers to an RRSP are not permitted if the applicant will be older than 71 at the end of the tax year.
Step 1
Obtain CRA Form T2151. When requesting the transfer of assets from a registered pension plan (RSP), an applicant is required to obtain CRA Form T2151 (Direct Transfer of a Single Amount Under Subsection 147(19) or Section 147.3). The form may be obtained from the financial institution at which the RRSP is held, or obtained directly from the Canada Revenue Agency's website.
Step 2
Complete Section I of Form T2151. The instructions to Form T2151 require the applicant to complete Area I (Part B, C and D) on all four pages of Form T2151. Although the form is four pages long, each page is identical. Once you complete the form, give all four pages to your pension plan administrator. The information required pertains to the identity of the applicant in relation to the pension plan, the amount to be transferred, and information on the receiving RRSP.
Step 3
Transferring the pension plan and receiving the RRSP processes the request. The transferring pension plan completes Area II of the form and then sends three copies to the financial institution of the receiving RRSP, keeping one copy for itself. The financial institution with the RRSP receiving the funds completes Area III on all three copies of the form. Thereafter, it retains one copy, sends one copy to the transferring pension plan and one copy to the applicant.
Things You'll Need
Registered Pension Plan (RPP)

Registered Retirement Savings Plan (RRSP)

CRA Form T2151