The Housing Choice Voucher Program, commonly referred to as Section 8, allows you to relocate to a rental unit in a different state. This feature, known as portability, involves various restrictions, and the exact procedures for moving your voucher to another state vary by jurisdiction. Check for specific portability rules with your current and prospective public housing authorities, or PHAs. Also, review the briefing packet you received upon acceptance into the program for the most precise portability information.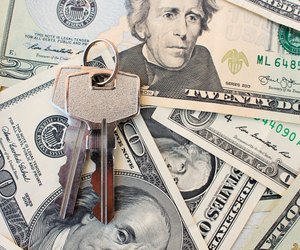 credit: Mukhina1/iStock/GettyImages
Initial PHA vs. Receiving PHA
Contact the initial PHA that approved and administers your Section 8 voucher. It can provide a list of receiving PHAs in the relocation state that will accept your voucher. Because housing needs may change due to family or employment changes, you can move your Section 8 benefits to another state as soon as you receive a voucher. However, new Section 8 tenants who want to move their vouchers to another state need to have lived in the initial PHA's jurisdiction at the time of application. Tenants who receive a voucher for a jurisdiction they did not reside in at the time of application must establish residence in the initial PHA's jurisdiction for at least one year before moving the voucher out of state.
The Porting Process
"Porting out" refers to moving out of your initial PHA's jurisdiction. To initiate the port-out process, send a written request to your Section 8 housing specialist. The specialist decides if you're eligible to move your voucher to another state and sends your paperwork to the receiving PHA. During the porting-in process, the receiving PHA schedules an intake interview. You must bring certain documents for re-verification purposes, such as proof of income. Once accepted, you must attend a briefing at the new PHA, in which you receive the new voucher and rules for finding and leasing a unit. The new voucher contains the number of bedrooms you can have and an expiration date for locating a new rental.