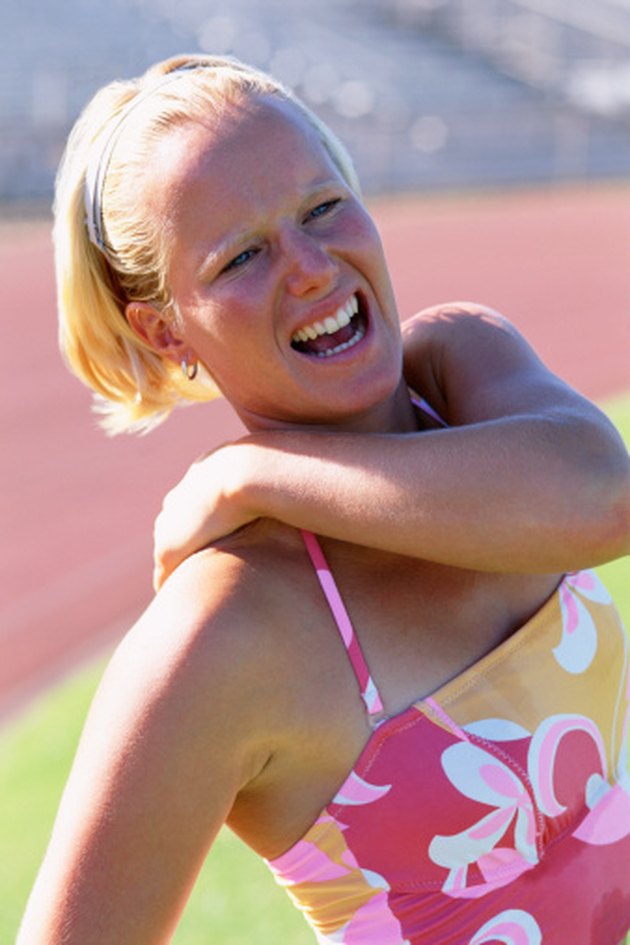 One of the most common injuries for a worker can be a shoulder injury. Shoulder injuries typically occur from performing repetitive motions, such as sitting at a computer or lifting heavy boxes. When these injuries occur at work, they result in workers' compensation claims. If these injuries are severe, they will result in settlement awards for the employee.
Shoulder Injury Without Surgery
Sitting at a computer for eight hours a day, 40 hours a week, can result in neck and shoulder soreness. A typical shoulder strain related to work results in a workers' compensation claim. This kind of claim usually allows for medical treatment, including physical therapy. Ergonomic equipment can also be provided to prevent the condition from recurring. Once the shoulder feels well again, the claim will be closed with no further settlement award.
Shoulder Injury With Surgery
Lifting extremely heavy boxes and equipment can lead to a severe shoulder injury resulting in the need for surgery. These kinds of workers' compensation claims include payment of medical bills related to the surgery. The employee will also receive lost wages paid at a percentage. Finally, if the surgery results in a decreased range of motion or other impairment, the employee will be awarded a permanent impairment award at claim closure. These impairment awards usually range from $5,000 to $10,000.
Total Permanent Disability
Occasionally, shoulder claims can lead to total permanent disability in employees. Total permanent disability occurs when an employee is unable to return to work in any reasonably continuous gainful employment. In such a case, an employee receives payment of all medical bills related to his shoulder injuries and then a percentage of his lost wages for the rest of his life. Upon his death, the lost wage benefits may pass on to his surviving spouse and children.
Third Party Liability
Sometimes a workers' compensation claim occurs through the fault of a third party. For example, an employee is driving a car for his employer to pick up work-related items. During the drive, the car is hit by another driver and the employee injures his shoulder in the accident. The employee will have both a workers' compensation claim against his employer and a third-party lawsuit against the other driver. In this case, the employee's potential settlement will increase by a few thousand dollars due to his ability to recover from two separate entities.