A car title is a document reflecting ownership of your vehicle. It is different from the car loan document, which only reflects the debt you owe a lender on the vehicle. You can add someone to your car title without adding them to your car loan. However, if your lender is holding your title, you will have an additional step in order to do so.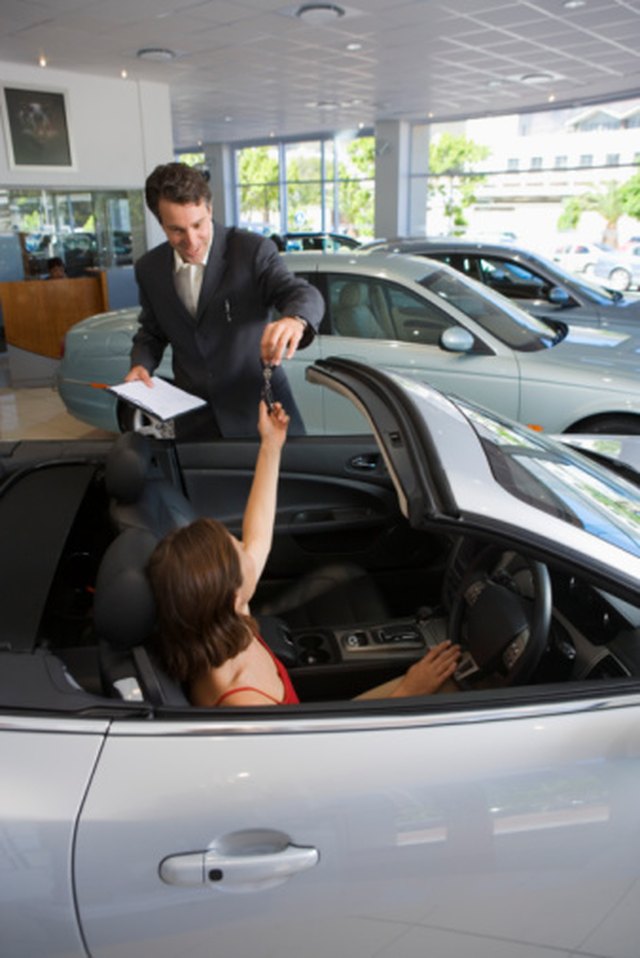 Owner Holding States
There are 11 states where you receive a title regardless of whether or not you have taken a loan to purchase a vehicle. Check to see if your state is an owner-holding state (see Resources). If so, you should have the original copy of your car title in your files. You will need this document alone to add a name to the title.
Title Holding States
If you live in any other state with the exception of Kansas, your lienholder will also hold your title. You will receive your title back from the lienholder when you repay the debt in full. Until then, you cannot make any changes without the lender's approval. You will first have to access the title from the lender before you can make a change to the title.
Adding a Name to a Title You Hold
If you hold the title to your car, you can add a name directly at your state Department of Motor Vehicles. Typically, you will only need to sign a form or sign the title directly. The original title holder must be present as well as the individual being added. You will both need forms of government identification. In some states, you may be able to mail in the request. Check with your DMV in order to make an appointment or file the correct forms.
Adding a Name to a Title Your Lender Holds
If your lender holds your title, you will have to request to add a name with the lender's approval. Inform the DMV you would like to add a name to a title purchased with a loan. Each state handles the rest of the process differently. However, in most states, the DMV will send a form to the lender requesting verification of the title. The title will be sent temporarily to the DMV if the lender approves your request and signs the required forms. You will be notified to come to the DMV and add the name to the title, then the title will then be sent back to the lender. Once you have repaid your loan, the lender will send the title to the DMV or to you directly.