Grants to help pay utility bills are sponsored by federal and state government agencies. They are also sponsored by utility companies and charities. Generally, grant recipients are senior citizens, families with low incomes, dependent children or disabled persons. However, some grants are distributed to people who have experienced a life crisis such as a job loss, divorce or death in the family.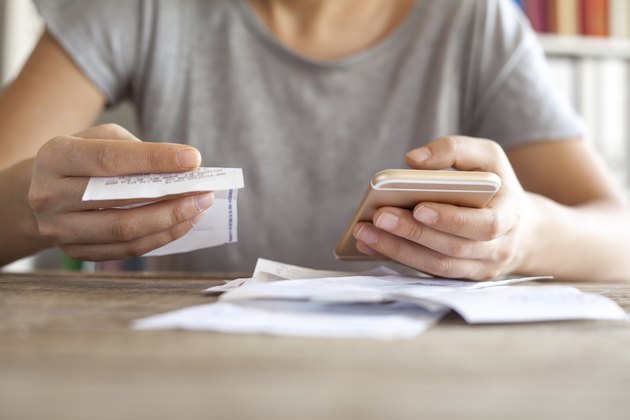 Low Income Home Energy Assistance Program
Low Income Home Energy Assistance Program grants are federally funded grants that are available to people living in every state in the U.S. Incomes of people who receive the grants cannot exceed 150 percent of the federal poverty level. They also cannot exceed 60 percent of the median income in the state that the applicant applies for assistance in. The amounts of the grants awarded are set by individual states. For example, as of 2018, in Pennsylvania the largest grant people can receive is $1,000, while in Missouri people can receive up to $800. Grants are paid directly to utility companies.
State Grants
State governments also create and distribute utility bill grants to qualifying residents. For example, New Jersey administers the Lifeline Utility Assistance grant through its Low Income Home Energy Assistance Program. Texas helps its residents pay their utility bills through the state's Low Income Rider Program. Most states have utility bill grants that low-income families, disabled persons and senior citizens can apply for. The grants generally do not have to be paid back.
Utility Companies
People who receive shut-off notices from their utility companies or who have fallen behind in their payments can often contact representatives at their utility companies to register for grant assistance. Some utility company grant programs require applicants to set up payment plans to pay a portion of past-due bills. There are also grant programs like Pennsylvania's Customer Assistance Program that forgive all of a customer's past-due utility bills.
Charity-Based Grants
Charities like the Salvation Army and Catholic Charities provide grants to qualifying individuals and families. Some of the grants are provided during natural disasters and other challenging situations to people who earn high incomes. Furthermore, some charity-based programs operate on donations received from local residents and local utility companies. Operation Round-Up, Operation Warm and Project Share are types of charity-based utility grants.