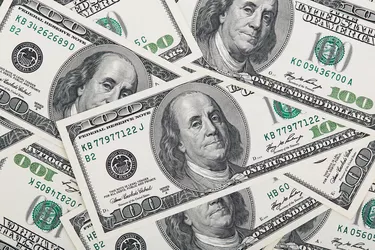 Money orders can be used just like personal checks for payment of money you owe, although they generally can't be used as a form of payment for store purchases, according to SoFi. The funds to cover them aren't drawn from a payee's bank account. Money orders are purchased for a specific amount of money. This guarantees that they're good and won't bounce.
Cashing or depositing a money order comes with a few rules and provisions, but they're not complicated.
Where Can I Cash a Money Order?
You can cash money orders at the place that issued them. U.S. Post Office branches commonly sell them. Identifying information should be printed on the front of the money order.
You can also take a money order to a bank, credit union or other financial institution where you hold an account. Some retailers such as Walmart and some convenience stores and grocery stores will cash them as well even if they won't take them in exchange for purchases.
Outlets such as MoneyGram and Western Union specialize in money orders, so you can usually cash them at these locations, according to Intuit. But Western Union warns that not all of its locations will do so. Check cashing services often accept money orders as well.
How to Deposit a Money Order
Depositing a money order into your checking account or savings account is basically no different than depositing a check. Huntington National Bank indicates that you can just take the money order to your local branch and hand it over to a teller. You can also often deposit money orders at one of your bank's ATMs.
Sign or endorse it in the appropriate spot on the back. This might be marked, but the teller can help you if it's not.
Add the words "for deposit only to" and your account number either above or below your signature line.
You'll probably also have to provide confirmation that you're an account holder, such as by producing a deposit slip or your ATM or debit card.
Are There Fees to Cash a Money Order?
Fees – if any – will depend on where you cash the money order. There's generally no charge if you do so at a bank where you hold an account or if you take it back to the issuer for cashing. USPS cashes those that they issue without charge, according to Capital One, but most check cashing services will probably charge you.
Even if you do have to pay a fee, it's generally not substantial, just a few dollars. The location that's cashing it will simply subtract the amount from the amount of the money order and hand the remaining cash over to you.
What Kind of ID Will I Need?
Huntington National Bank requires that you produce a government-issued ID to cash a money order, although you only have to confirm your account information if you want to deposit one. Intuit confirms that this is required by most banks, credit unions and other locations. A passport, military ID, driver's license or other state-issued ID should work. SoFi requires a photo ID.
When Should I Sign (Endorse) the Back of the Money Order?
As with checks, a signed and endorsed money order is the equivalent of cash. Anyone who gets their hands on it after you've signed it can take it to a location that cashes money orders and help themselves to the money. Of course, they would hit that ID barrier in a best-case scenario. But it's advised that you wait until you're at the bank, credit union or other facility to take this step.
Can I Deposit a Money Order via a Mobile App?
Huntington National Bank says that it accepts money order deposits via its mobile app, and Altura Credit Union does so as well. The process is the same as depositing a check in this way.
But SoFi ‌won't‌ accept money order deposits via their mobile app because this bank requires proof of ID. Your best bet is to call your bank to learn its policy or visit its website.
Money orders don't generally have expiration dates, but this can vary by cashing location. You might run into a problem if it's more than a year old and you take it anywhere other than the place that issued it. You'll be charged a fee if your Western Union money order is from one to three years old, depending on your state.
The U.S. Postal Service warns that you can't stop payment on a USPS money order, either, if you purchase one – at least if you purchase it from them.