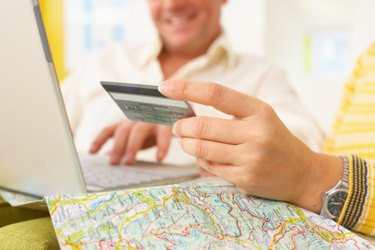 E-ZPass is a sticker that goes on vehicles to pay tolls in the northeastern United States. With an E-ZPass you can bypass stopping and paying tolls with cash on toll roads; drive through the E-ZPass lane instead to have your toll payment automatically deducted from your balance. If you use a credit card to automatically replenish your account when the balance is low and you want to change the credit card assigned to your account, the process is easy.
Step 1
Visit the E-ZPass website and log in to your account by entering your username and password. Find the link titled, "Updated Personal Information" in your account and click on it.
Step 2
Click on the "Add/Update Credit Card Info" link and select option one. Enter your new credit card information, including the credit card number, expiration date, security code and your name exactly as it appears on your card.
Step 3
Review your information and save it as your primary credit card. When you see the credit cards listed on your account you can delete the old credit card information by clicking "Remove Card".