Your contributions to a 401(k), up to the established limits, come out of your wages before tax withholdings. That reduces your total federal income tax liability in a given year and defers those taxes to when you begin withdrawing money from the 401(k) in retirement. 401(k) contributions do not, however, reduce all of your federal tax liabilities.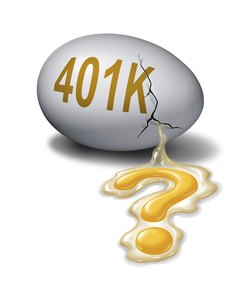 credit: wildpixel/iStock/Getty Images
401(k) and FICA
According to the IRS, FICA withholdings consist of two distinct taxes: a Social Security tax and a Medicare tax. 401(k) contributions are not exempt from FICA withholdings. For example, if you make $42,000 in a year and contribute $3,000 to a 401(k), you pay federal income taxes on only $39,000. However, you must still pay FICA withholdings based on your full income of $42,000.