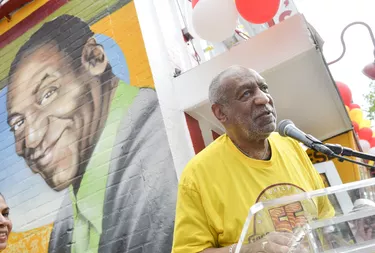 The "small screen," or television, is where legendary actors such as Jackie Gleason, Mary Tyler Moore, Bill Cosby and even eventual movie stars like Tom Hanks and Bill Murray became household names. Though "big screen" (motion picture) actors receive greater acclaim and salaries, the salaries for television actors can be more steady, particularly for actors starring in shows that are renewed season after season. Also, television actors may find more varied work in soap operas, prime-time dramas, sitcoms and made-for-TV movies.
Average Salaries
Television actors belong to two unions: the Screen Actors Guild (SAG) and the American Federation of Television and Radio Artists (AFTRA). According to the Bureau of Labor Statistics, union actors with speaking parts in television and radio earned $782 per day or $2,713 for a five-day work week as of 2008. Under SAG's Basic Television Agreement, the minimum daily rate increased to $809 as of 2010. The weekly rate improved to $2,808 as of 2010. "Major role" performers, or actors with significant roles, earn $4,450 for a 30 minute program and $7,119 for a one-hour program. Background actors earn $139 per day as of 2010.
Top Salaries for Leading Roles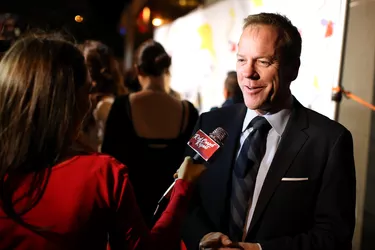 Top stars and actors with leading roles in hit shows make significantly more than union scale. Jerry Seinfeld made headline news when it was reported that he made a deal with NBC to earn $1 million per episode for the sitcom "Seinfeld." He turned down an offer of $5 million per episode to continue the show in 1998. Other superstar television actors such as Kyra Sedgwick began earning $250, 000 per episode of "The Closer" in 2007. "Law and Order: Special Victims Unit" stars Christopher Meloni and Mariska Hargitay begin earning as much as $300,000 per episode in 2007. Former CSI actor William Petersen earned more than $500,000 per episode and Kiefer Sutherland of "24" earns $400,000 per hour as of 2007, doubling as the show's executive producer.
Soap Opera Actors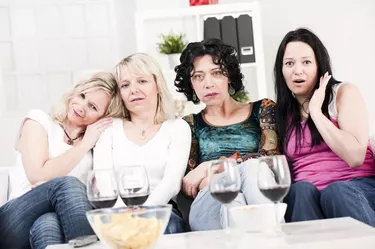 According to soap actress Adrienne Frantz, soap opera actors may end up earning more money than principal actors on prime-time shows. Prime-time shows often are canceled after a single season and few run longer than a few seasons. By contrast, soap operas can run for several decades and actors may consequently earn a larger and more consistent salary. Established soap opera actors may earn as much as $1,400 per episode and work year-round, earning between $200,000 and $300,000 yearly. Superstar soap actors such as Susan Lucci may earn millions of dollars yearly. Additionally, soap operas film more episodes -- close to 300 yearly -- than prime-time shows, which may film up to 22 for a season.
Salary Factors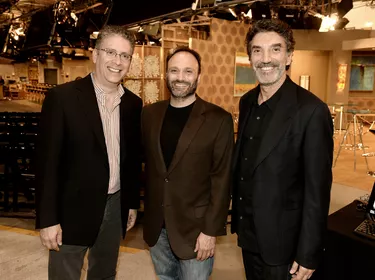 In an August 2011 article for TV Squad titled "Who Earns What on TV?" Catherine Lawson cites the "get-tough" policy of television executives to cut the salaries of top television actors. As such, salaries for leading roles are being cut from between $150,000 and $200,000 to between $75,000 and $125,000. The economic recession that began in 2007 has decreased ad revenues and the impact of DVD sales has reduced rerun profits. Still, ratings affect how much television executives are willing to pay top television actors. As an example, Lawson quotes one network executive who states that the actors of the hit show "Big Bang Theory" will likely earn as much as $200,000 per episode in 2012. This is $100,000 more than their 2011 salary of $100,000.