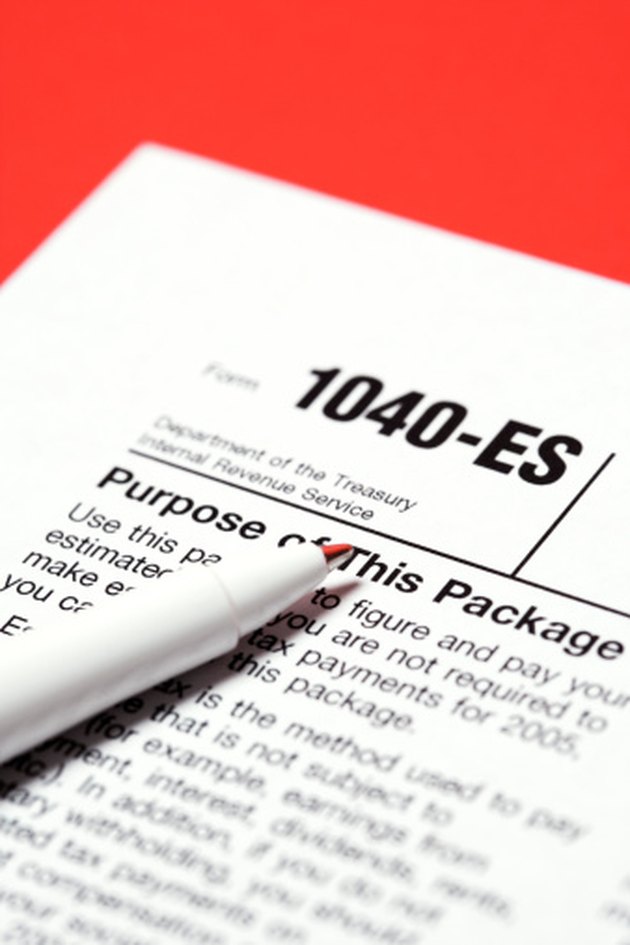 Raising children is one of the most expensive endeavors you will ever undertake, and the federal government offers several tax breaks to help lighten the load. These are designed to lower the amount of federal income tax you owe, and often this translates into a return. Understanding these before your file your taxes will help you make the most out of your return.
Qualifying Child Guildelines
The tax credits and deductions you can take for your children all require the child to be a qualifying child determined by age, relationship, support, dependent status, citizenship and residence. According to the Internal Revenue Service, the child needs to be your son, daughter, stepchild, foster child, brother, sister, stepbrother, stepsister or descendant of one these to qualify for most credits. You also must be able to claim the child as a dependent, and the child cannot provide more than half of his own support. They must be U.S. citizens, nationals or resident aliens, and each of the credits has its own age limit. The child has to live with the individual filing taxes for over half of the tax year, except in the case of a newborn or child who has been hospitalized.
Child Tax Credit
The Child Tax Credit allows parents and guardians to reduce their federal income tax by up to $1,000 for each qualifying child they have under the age of 17. If the amount of the Child Tax Credit exceeds your tax debt, you can claim the Additional Child Tax Credit and receive some of this back as a refund. In 2010 this credit phased out for married taxpayers who had an income of $110,000 or greater and for single filers at $55,000.
Dependent Exemption
You are allowed to take a personal exemption for each child you can claim as a dependent. In 2010 this exemption amount was $3,650, increasing to $3,750 in 2011. If you claim the dependent on your W4, then this will not show up in your tax return but rather will be included in your paycheck. To qualify as a dependent for this deduction, your child needs to be under the age of 19 at the end of the tax year or under the age of 24 if the child is a full-time student. Regardless of the age, the child has to be younger than the individual claiming him or her as a dependent.
Child and Dependent Care Credit
The Child and Dependent Care Credit gives some individuals a credit for the costs of child care. The IRS requires the care to be provided for an individual while they work, go to school or seek employment. Children must be 12 or younger when they receive the care, unless they are physically or mentally incapable of caring for themselves. The caretaker can be any individual or day care center with the exception of your spouse, the child's other parent or another child in your home who is age 18 or younger. The credit is up to 35 percent of your expenses with a limit of $3,000 for one child or $6,000 for two or more children.