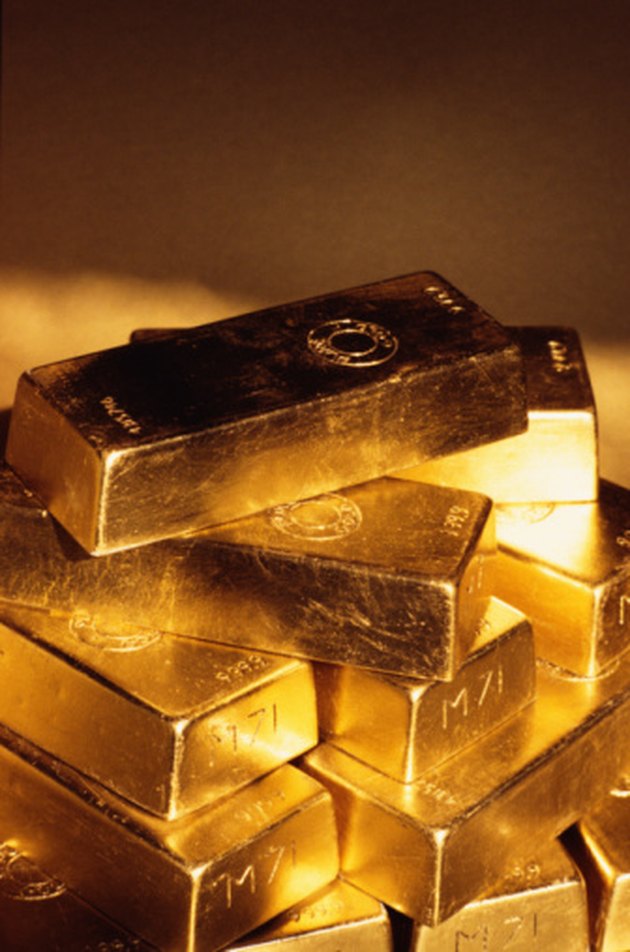 Market prices for gold reached record highs as of early 2011, however, trading history indicates that gold remains a good investment. Today, Internet technology makes it easier than ever to buy gold bullion. Use the Internet to shop around for the best values before you decide to make a purchase.
Gold Dealers
Thousands of dealers sell gold bullion to both wholesale and retail buyers at a small percentage over market price. It's important to check out dealer reputation before you purchase by looking them up in the U.S. Mint dealer list, or on the Better Business Bureau website. While some dealers take orders by phone or Internet, others require you to purchase in person. Some dealers do background checks on buyers. Depending on the dealer, you may get a discount for a bulk purchase.
EBay
On eBay you can find deals when sellers look to cash in on gold bullion they purchased at much lower rates, or on inherited bullion stashes. It takes patience to search eBay for the right price, and you should keep a close eye on the gold market as you shop. Read descriptions carefully to make sure you're bidding on solid, .999 gold bullion. Look at the seller's reputation rating at the top right hand of your screen, before you place a bid.
Gold ATM
If you want the convenience of being able to buy gold bullion on the go, you may be able to purchase gold from an automated teller machine. The German based company Gold to go, owns gold bullion vending machines in airports and hotels in several international cities including Abu Dhabi and Munich, and plans to expand to the United States. Gold machines are a good place to pick up last minute gifts for collectors and investors.
PAMP Bullion
Gold bullion by the Swiss company Produits Artistiques Métaux Précieux is recognizable because of its distinctive motif of the goddess Fortuna and other designs. PAMP sells directly to international customers through its Gold Avenue website. Although PAMP bars cost more than regular gold bars, they have added value as collectibles because of their designs, and their resale value is consistently higher than regular gold bullion.