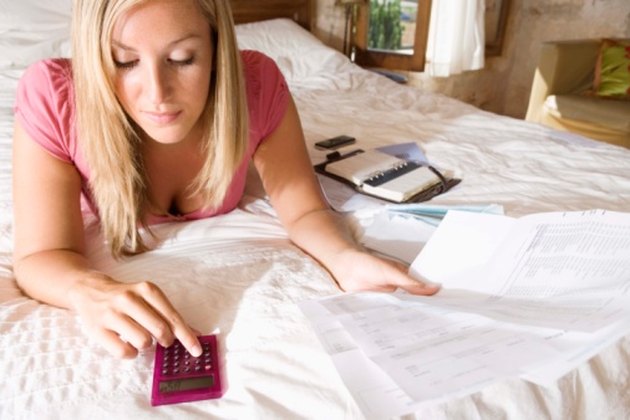 Some consumers turn to debt consolidation in an attempt to simplify their bill payments or lower their monthly bills. If you choose to consolidate debt or take out any loan when you don't have an income, you must be very careful. Lenders need to know that you can pay back the loan, and if they grant you a consolidation loan while you are unemployed, you are not likely to receive competitive interest rates or terms.
Loans
A debt consolidation loan is simply a specific kind of loan. With the money you get from a consolidation loan, you go on to pay off the debt you owe to other creditors. Like any loan, you have to apply for a consolidation loan and get approved by the lender. Each lender sets its own requirements about who is eligible to receive a consolidation loan, but all lenders take your income into consideration as part of the application process.
Unemployed vs. No Income
If you are unemployed but still have some form of income, you stand a much better chance at receiving a consolidation loan than you do if you have no money coming in at all. Creditors commonly require that you have some income before granting you a loan, though the income does not have to come in the form of a salary or wages. If you have no income at all, it will be very difficult if not impossible for you to receive a consolidation loan.
Household Income
Many debt consolidation creditors, such as credit cards companies that have balance transfer offers, ask for an applicant's total household income. Household income is all the income you and your spouse bring in. If you are unemployed but your spouse has a job, you can include your spouse's income in any application that asks for household income.
Consolidation While Unemployed
Consolidation loans offer borrowers the chance to simplify their payments and lower the amount of money they have to pay each month, which is why so many unemployed people look to them as potential solutions. However, they are not the only option available to you. If you are unemployed and are having trouble paying your bills, you should talk to a credit counselor or financial adviser. They can help you determine what the best option is for your situation. You may end up consolidating your loans, but you may also be able to settle your debts or file for bankruptcy protection.