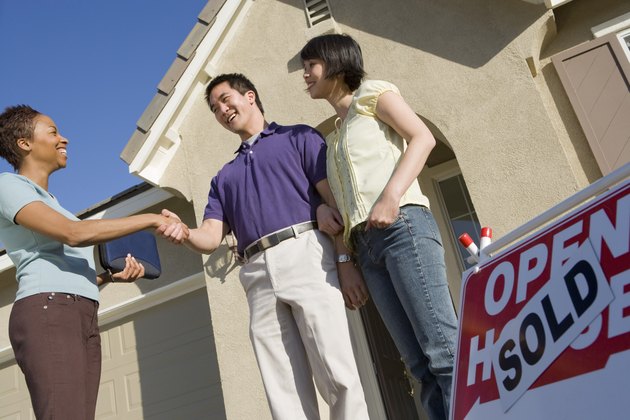 After the excitement of selling your home wears off, it can be a bit depressing to see 5 percent or 6 percent of that sale price go into your realtor's bank account rather than your own, no matter how well the realtor did her job. Even though there isn't a line for deducting "realtor commissions" on your income taxes, those costs can still decrease your taxable gains for the year.
Calculating Gains on Sales
When you sell your house, you don't pay income taxes on the entire purchase price. Instead, you subtract out your selling expenses, including your realtor commissions, and what you paid for the home, to figure your taxable gain. However, if you qualify for the primary residence exclusion, chances are you won't need to take out the realtor commissions to exclude all of your gains. As of the 2013 tax year, this exclusion allows you to exclude up to $250,000 in gains -- $500,000 if you're married -- if you meet the ownership and residence tests. According to the Realtor.com website, the home must have been your primary residence for at least two of the previous five years.