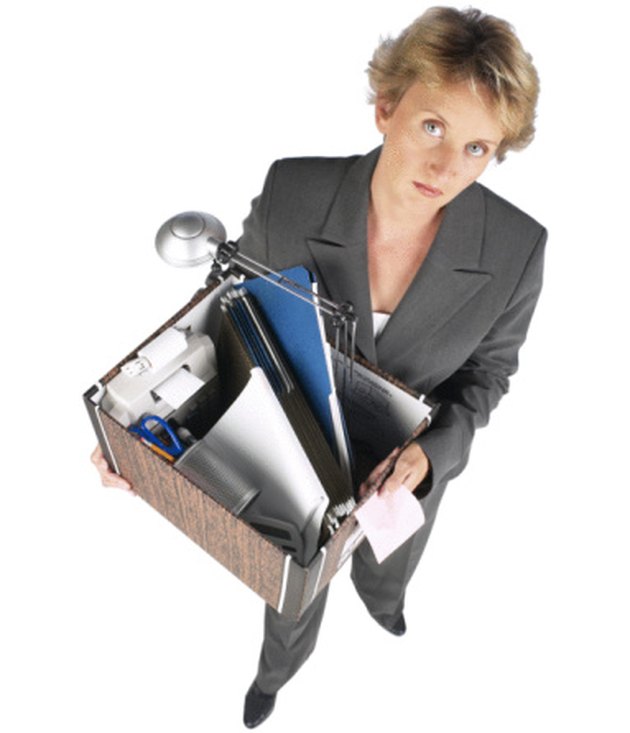 What happens to unemployment benefits after 26 weeks depends on the availability of emergency extensions. Without the extensions, benefits in most cases expire after 26 weeks. With extensions, which are available in all states through 2011, claimants may double or even nearly quadruple the maximum amount of time for receiving benefits.
General
The unemployment insurance program in the U.S. is a federal-state partnership, with both parties funding the program through taxes on employers. Almost all states follow a federal law that limits the duration for receiving benefits to 26 weeks in normal economic times. Some claimants might have access to fewer than 26 weeks, depending on how much money they earned during recent employment. Those wages factor into claimants' weekly benefit rates and total benefits, which, in turn, determine the number of weeks for which they may receive benefits.
Emergency
In 2008, the federal government voted to fund extensions of unemployment benefits programs to help residents cope with high unemployment. Subsequent extensions have pushed the total availability of benefits through 2011 to between 60 and 99 weeks, with the exact schedule for a particular state depending on its unemployment rate. In February 2011, residents of 24 states could get benefits for up to 99 weeks, while residents of five states had access to only 60 weeks of benefits. The rest were either 73, 79, 86 or 93 weeks.
Deadlines
Federal money for unemployment benefits extensions will run out at the end of 2011. Without another extension, benefits programs will revert to 26 weeks in duration. Claimants who begin receiving unemployment benefits in the second half of 2011 would not receive additional benefits in that scenario because the deadline for moving from regular benefits to the first tier of emergency benefits is Jan. 3, 2012. Claimants who exhaust their 26-week benefits after that date will receive no emergency benefits unless another extension approved.
Misconceptions
In states with more than 79 weeks of benefits available through 2011, the final 13 to 20 weeks are a program called Extended Benefits. This program actually is a permanent part of the unemployment insurance program, not merely an emergency measure. But federal funds have allowed states to lower the unemployment rate that triggers the benefits in this program. Without federal funds, the trigger in most states will be too high to reasonably expect to reach, even with jobless rates relatively high.
Considerations
Ten states have opted to keep the Extended Benefits trigger at its current level and will continue offering this portion of the emergency extension, meaning residents may receive benefits for 39 to 46 weeks until otherwise notified. These states are New Jersey, Minnesota, Kansas, Connecticut, Alaska, Washington, Rhode Island, Oregon, North Carolina and New Mexico. In addition, Massachusetts offers 30 weeks and Montana offers 28 weeks, instead of 26, as part of their base unemployment insurance programs.