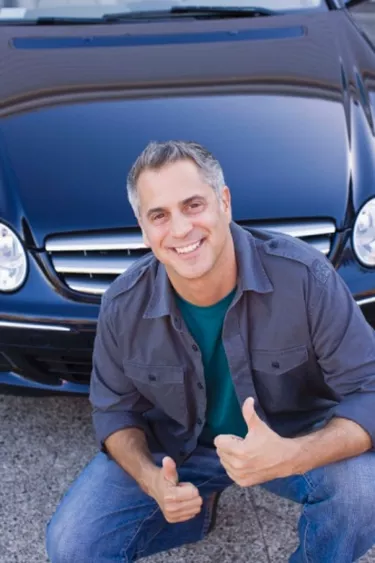 The Internet makes shopping for a car easy and efficient. If you are looking for a car in Nevada, follow the steps below to begin your car search using the Internet.
Step 1
Decide on the style, model, year, and whether you want a used, pre-owned or new car. Establish a vehicle wish list by expanding your search to include different car makers.
Step 2
Conduct an online search for the car of your choice. Enter Nevada zip codes to narrow your search or you can narrow further based on travel miles. A leading online source for new and used cars is Kelly Blue Book (KBB). KBB provides car reviews and is an authority for car resale values that is referenced by buyers and sellers.
Step 3
Choose the vehicles that meet your specifications based on your selection criteria. Virtually all vehicles show pictures including interior, exterior and a brief description. Select a Free Carfax history report to view the details and description of the vehicle. Carfax provides information such as mileage, number of previous owners, and servicing record. You can narrow your selections further based on the information obtained from Carfax.
Step 4
Click on "Get More Info" or check the box next to "Interest." Once you claim interest, you will be required to submit your contact details to receive more information. You can send multiple queries by checking the vehicles that pop up in your search. You may find that many of these vehicles are being sold through car dealerships. This is important to note as vehicle financing is an available option depending on your budget.
Step 5
Make arrangements with sellers who've made contact. You should allot several days in Nevada for viewing multiple cars and to make contingencies for negotiation time, credit checks if you are financing, and securing auto insurance for your trip to California.
Step 6
Finalize payment terms on your vehicle. A Nevada dealership is required to provide you with temporary license plates 30 days after the sale along with copies of lease agreements, contracts, warranty information, certificate of emissions, and a Dealer's Report on Sale (DRS).
Step 7
Contact an insurance company to secure car insurance to make your trip to California. It is illegal for you to drive without insurance and an auto dealership will not release the vehicle to you without it. You can also search for car insurance online.
Tip
You can conduct a traditional car search such as looking through the classifieds using local newspapers in Nevada; however, this may prove to be time consuming. You should have a licensed auto mechanic inspect the car, particularly one who specializes in the car model. If you are purchasing a car through a private sale, you will have to pay to get a Carfax history report. To do so, need the make, model, and vehicle identification number (VIN). Finally, you may want to research the auto dealership. A good place to start is the Better Business Bureau at www.bbb.org.
Warning
Repairs and accidents will not show up in a vehicle history if they go unreported to an insurance company and authorities. This is crucial information and may be a problem in a private car sale. Buying a car should be a good feeling. Be wary if you feel pressured into buying a car.