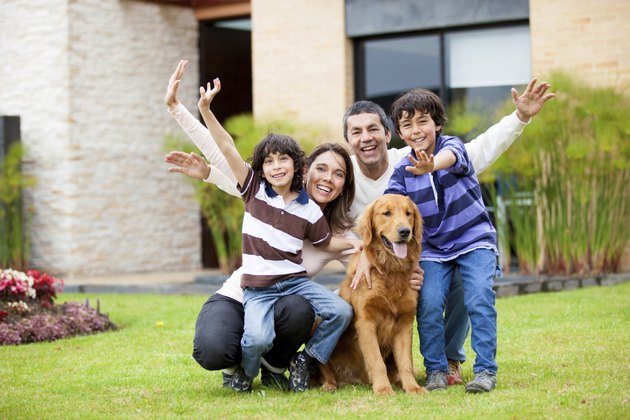 Although it is possible to get approved for a second home loan guaranteed by the Federal Housing Administration, you must meet certain conditions. The purchase of a vacation home or investment property does not qualify. You must demonstrate why you need to apply for another FHA-insured mortgage loan, according to Department of Housing and Urban Development guidelines.
Relocating to Another Area
Relocation may qualify you for a second FHA loan if the travel distance from your current home to work is excessive. If you are relocating to another area, FHA rules do not require you to sell your current FHA-financed property. When you relocate, FHA allows you to convert your first home to a rental property. Should you later return to the area, FHA does not require you to re-establish that home as your primary residence. You can apply for another FHA-insured mortgage to buy a home in which to live.
Secondary Residence Exception
In some cases, such as seasonal employment, the FHA allows you to occupy a second home in addition to your main residence. When applying for another FHA mortgage loan, you must give your lender a letter explaining the reason. Specifically, the letter must state that a lack of available or affordable rental housing exists within a reasonable commuting distance from your employment. Written statements from real estate agents or brokers help to support your claim that an undue hardship exists. Your lender submits your written request for a hardship exemption to the HUD Home Ownership Center servicing the geographic area. The lender does not determine if your situation qualifies you for loan approval to purchase a secondary residence.
Outgrowing Your Current Home
You may get approved for a second FHA-insured mortgage if your family is growing in size and your current home becomes too small. The FHA requires evidence showing that because of an increase in the number of dependents, the residence you currently occupy no longer meets your family's needs. Before being approved for another loan, you must pay down the balance you owe on your existing FHA mortgage. The loan-to-value ratio of your present property must be no more than 75 percent.
Borrower Occupancy Status
If you are a non-occupying co-borrower on a property financed by an FHA-insured mortgage, you can purchase another home with an FHA-insured mortgage. Despite having a joint interest in a property occupied by someone other than yourself, you can be approved for an FHA loan for a principal residence of your own. Likewise, if you are a co-borrower who vacates a property you previously occupied, you can apply for another FHA-insured mortgage to buy a new home in which to live.