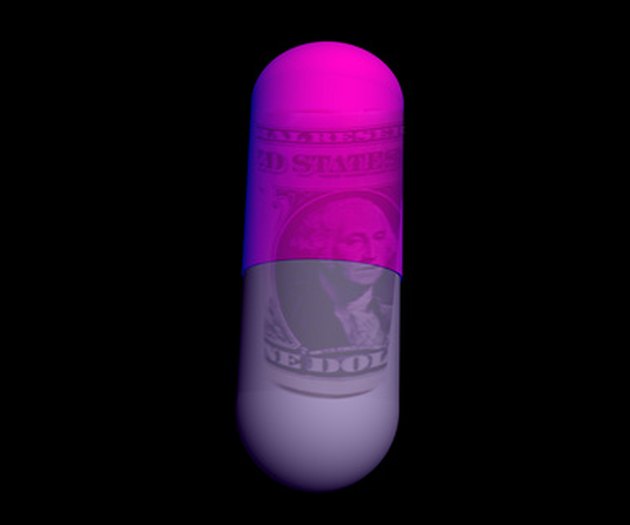 Federal law requires an employer terminating an employee to offer 18 months of continuing health coverage for the employee and his dependents. Typically, the employer does not have to pay for the continuing health coverage but may do so. However, Congress provided several key legislative acts through the economic stimulus package to reduce an employee's COBRA premiums for a limited time and required employers to contribute to the employee's COBRA premium costs.
COBRA
The Consolidated Omnibus Budget Reconciliation Act of 1986, also known as "COBRA," provides former employees with a legal right to receive continuing health coverage for the employee and the employee's eligible dependents. The employee must have the option of participating in the employer's existing group healthcare plan for up to 18 months at the employer's group rate. Employers do not have to subsidize the cost of the premiums on the former employee's behalf. If a former employee elects coverage, then the employee usually pays the entire premium cost. However, new legislation changed this arrangement.
Congressional Legislation
Congress passed the American Recovery and Investment Act of 2009 (ARRA) that reduced COBRA premiums for terminated employees for up to nine months. After ARRA expired, Congress passed the Department of Defense Appropriations Act extending ARRA's reduction coverage period for six additional months. Once both acts expired, Congress passed the Continuing Extension Act of 2010 to extend the reduction period through May 31, 2010, for eligible employees.
Employer Contributions
Through the congressional legislation, an employee who was terminated between Sept. 1, 2008, and May 31, 2010, could pay a reduced premium equal to 35 percent of the health insurance cost of coverage for 15 months. The employer, through its contributions to the group healthcare plan, pays the remaining 65 percent. If employees elected COBRA coverage during this timeframe, then employers were required to contribute to the employee's costs of maintaining the coverage for up to 18 months.
Contributions After May 31, 2010
Although employers are no longer required to subsidize an employee's COBRA coverage, the employer may do so if the employer offers it as part of a severance package or does so voluntarily. There is no rule prohibiting employers from contributing to an employee's healthcare premium as part of its goodwill.