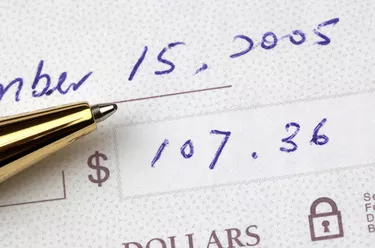 Stopping payment on a check can be done by visiting the branch of your financial institution or by calling them. According to MSN Money, fees to stop payments vary from $18 to $32 (as of January 2011). The stop payment request is valid from six months of the date of the request.
Required Information
The bank has to have sufficient time for the stop payment order to take effect. You must provide the check number, to whom the check was written and the amount; otherwise, the bank is not responsible. If the order is not received in time and the check is cashed, the customer is responsible for collecting the money from the payee.
Reversing Stop Payment
If you have changed your mind on a stop payment request, it is possible to cancel. Visit your local branch to fill out a cancel stop payment request. Most institutions require notification in writing to issue the cancel request.
Stop Payment Cancel Fees
Some banks not only charge a stop payment fee, but also a fee to cancel the stop payment request. This depend on the state in which you live and the bank.