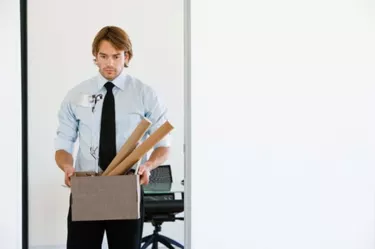 Unemployment can be scary, especially if you have family members, or other dependents, who rely on you. But if you live in Pennsylvania, you can find some comfort in the fact that unemployed workers in your state who are eligible for unemployment, receive some of the highest unemployment benefits in any state. Pennsylvania's unemployment benefits are also awarded to workers who maintain eligibility for longer than one year.
Maximum Benefits
The Pennsylvania Department of Labor and Industry is the state department responsible for calculating and distributing unemployment benefits payments. As of 2011, the highest weekly benefits payments obtainable in Pennsylvania was $573. To claim benefits, obtain an application form from a state legislator's office, or from one of the state-wide PA CareerLink locations run by the department. Applications can be mailed, or submitted to a CareerLink office personally. You can also file for benefits through the Department of Labor and Industry's website, or you can call 1-888-313-7284 to phone in your information.
Duration of Benefits
The maximum timeframe in which unemployment benefits can be paid in Pennsylvania is 72 weeks -- approximately one year and five months. This is dependent on the amount of money made by a Pennsylvania worker prior to unemployment. Individuals earning the maximum unemployment benefits allowable in Pennsylvania will receive $14,898 over the course of 26 weeks.
Other States
When comparing the unemployment benefits available in each of the 50 states, Pennsylvania offers the third-highest benefits package to unemployed workers. Only Rhode Island and Massachusetts offer more money in unemployment benefits. Most states offer weekly benefits ranging from $300 to $500.
Calculating the Benefits
The Pennsylvania Department of Labor and Industry calculates the amount of weekly unemployment benefits payable to an unemployed worker by adding up a worker's wages during the base year. The base year is considered to be the first four of the last five quarters that have passed in their entirety, during which the worker was employed. Generally, the amount of unemployment compensation received by a worker equals about half of their weekly salary at their previous job. Workers earning at least 20 percent of their entire base year wages in more than one quarter of the base year, are eligible for the maximum unemployment benefits.