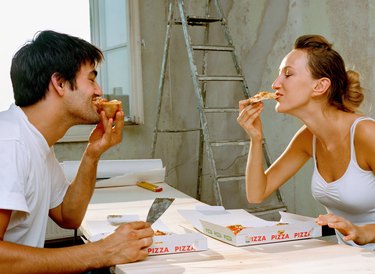 In general, the interest on a home equity line of credit is tax-deductible, according to Internal Revenue Service guidelines. However, exceptions and circumstances may negate your ability to claim any or all of your interest as a deduction.
Home Interest Deductions
IRS Publication 936 spells out the home mortgage interest guidelines for tax filers. In most cases, taxpayers can deduct all interest on loans secured with their home, including a first mortgage, equity loan or equity line of credit. Specific to equity lines, the IRS reports that you can deduct interest on equity loans up to $100,000 if the loan was taken out after Oct. 13, 1987. The limit is $50,000 per filer when you file as married filing separately.
Additional Equity Deduction Factors
All mortgage loans taken out before Oct. 13, 1987 qualify for full interest deductions per the IRS "Grandfather Clause." The only way to fully deduct qualified interest is if your equity loan is secured with your home by a formal mortgage or loan instrument. Interest on personal loans and auto loans is not tax-deductible.