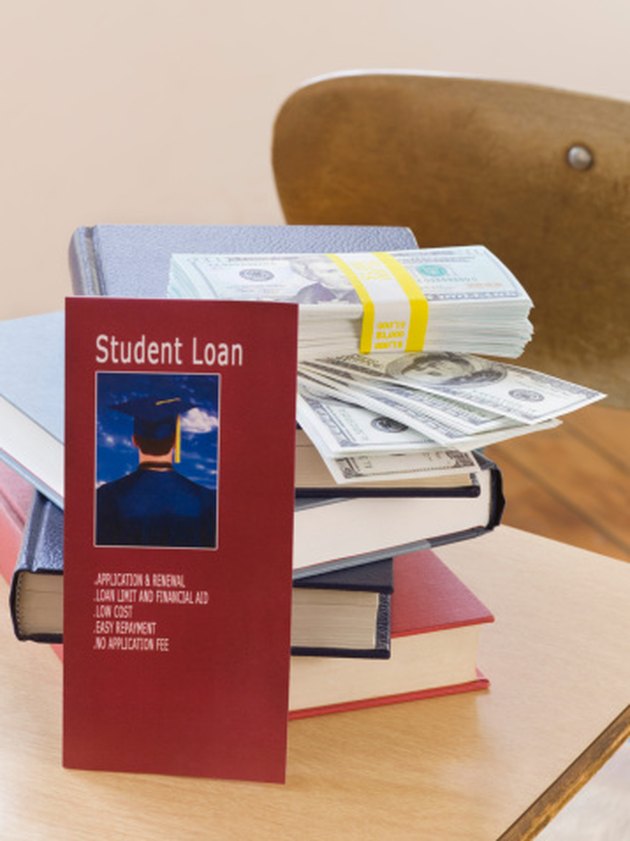 Many sources of student aid use the Free Application for Federal Student Aid (FAFSA) form to determine awards. FAFSA provides a family profile and income profile for educational aid. Colleges and universities use FAFSA for distribution of public and private funds. The federal and state governments use this form for grants, loans and scholarships as well. Because so many sources of financial aid use this form, there is no actual income limit for the FAFSA. Some need-based financial aid may not be available to students without demonstrated need.
Calculations From FAFSA
The U.S. Department of Education uses a formula to process FAFSA forms. That formula returns an EFC calculation. The EFC is the expected family contribution for the student and measures the family financial situation, or if the student is independent, the student's financial wealth. A high EFC will eliminate some federal aid; for example, $4,617 is the highest EFC for a Pell Grant in 2010, but the figure increases to $5,273 in 2011. The university subtracts this figure from the cost of attendance at the college of choice and the remaining figure is the need. An EFC of 0 or a low number will produce a higher need figure.
Available Student Aid
About 2/3 of the full-time students in college receive some form of student aid, according to College Board. The Department of Education bases EFC calculations on the student's income, the parents' income and assets for dependent students, family size and the number of family members attending college. The Student Aid Report or SAR reflects the EFC. Colleges use EFC figures for need-based student aid. Not all student aid is need-based. States often award scholarships based on academics, not need.
Federal Aid from FAFSA
Federal aid may be available in the form of grants or loans, and all use the FAFSA for standard calculations. Stafford loans and Perkins loans use FAFSA, although the direct unsubsidized Stafford loan does not require financial need. There is no income limitation on this student loan. A simplified needs test may apply for students whose family income is below $50,000. This test does not consider assets. An automatic zero EFC applies to students whose parents' adjusted gross income is below $20,000.
FAFSA Help
Suggestions abound as to how to complete the FAFSA, but some families can reduce the EFC score by shuffling some finances legitimately before starting the application process. If you have cash on hand, most analysts suggest that you pay your indebtedness, like credit cards or even the mortgage. If your adjusted gross income is near $50,000 or near $20,000, keep it below these thresholds to qualify for more FAFSA funds. Remember that your retirement funds are sheltered from the need analysis process, so do not take money from your retirement funds while you have students preparing for college or in college. You can estimate your eligibility for federal student aid with the FAFSA4caster.