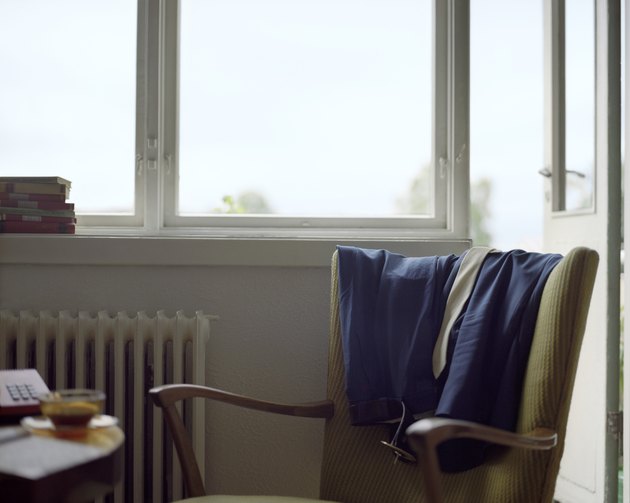 The U.S. Department of Health and Human Services provides funding for the Low Income Energy Assistance Program, or LIHEAP, but each state administers its own program via a federal block grant. That means programs vary considerably. Applicants might receive LIHEAP funds through grants sent directly to their utility company to cover heating bills, or through a "crisis exception grant" when loss of heat is imminent. You must meet income qualifications to receive LIHEAP assistance.
LIHEAP Online Applications
You must apply on your state's LIHEAP website, which you can find by searching for LIHEAP and your state's name, or visiting the USDHHS LIHEAP Clearinghouse website and clicking your state on the map. Once you've found your state's site, you can determine whether you qualify for LIHEAP assistance by answering certain questions. These include whether you've previously applied for assistance or have received a disconnect notice. If you're eligible, you can start the application process.
Necessary Documents
You might have to fill out the online form and then print it out, sending copies of required documentation with it to the address provided. If you have a scanner, you can complete the entire application online. Necessary documents include current electric or heating bills and all of your income verification information. This includes the first two pages of your prior year's federal income tax return, recent pay stubs or pension, and Social Security and disability income documentation for the previous three months