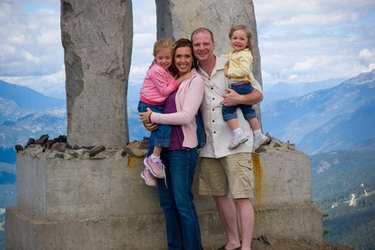 As a way to help the poor and working class, welfare is regulated to ensure the recipients do not abuse the system. The government sets time limits on how long a person may receive assistance.
Federal Welfare Program
Beginning in the 1930s, the U.S. welfare system started out as a program to help families and individuals who had little or no income. Fearing that Americans were abusing the welfare system by not looking for jobs and having more children, to increase aid, in 1996, President Clinton signed a reform law giving control of welfare to the states.
State Welfare Program
Each state sets guidelines for determining eligibility for welfare benefits. For example, in Virginia, welfare recipients between the ages of five and 18 must attend school regularly. Georgia requires students ages six through 17 to attend school regularly. Common factors that determine benefits include gross income, family size, medical needs, unemployment, homelessness and pregnancy. Each individual or family that receives welfare has a caseworker. Each caseworker determines the benefits the family or individual receives.
Types of Welfare
The type of welfare assistance provided depends on the state. Aid is often given via organizations such as the Temporary Assistance for Needy Families (TANF), or the Supplemental Nutrition Assistance Program (SNAP), or through unemployment, housing and utility assistance.