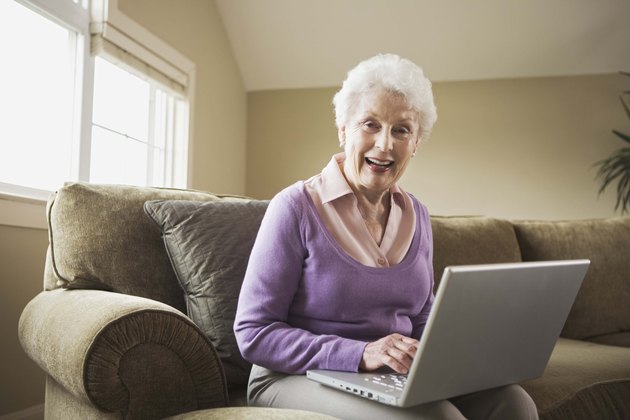 Every January, the Social Security Administration mails a SSA-1099 form to everyone who receives Social Security benefits. This form reports your total annual benefits and the amount of taxes withheld, so you need it to prepare your federal income taxes. The SSA provides three ways to get your 1099 Social Security Benefit Statement if you lost yours or never received it.
Use Your Online Account
If you have an online account with Social Security, you can obtain your 1099 in a few minutes. Log in to your account, and click on "Replacement Documents." Select the form, and print out your replacement SSA-1099.
If you don't have an online account, create one on the Social Security website. Follow the directions on the "Sign In or Create an Account" page.
Use the Telephone
Call Social Security at 1-800-772-1213, or use 1-800-325-0778 if you're hearing impaired. Request that a new SS-1099 be mailed to your address. Telephone hours are Monday through Friday between 7 a.m. and 7 p.m. in each time zone.
Visit a Local Office
Use the office locator tool on the Social Security website to find the Social Security office nearest you. Then visit the office to request your replacement 1099. The office locator will provide the address and hours of your local office.