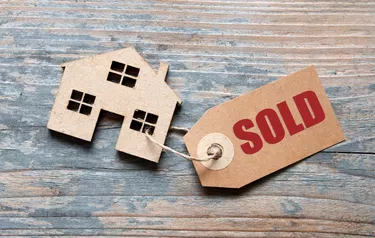 Did you know that not only can you buy houses for $1, but that you can buy homes from the government for $1? Buying a home for $1 isn't a scam; it's part of a program organized by the U.S. Department of Housing and Urban Development (HUD). One of the primary purposes of HUD is to facilitate collaboration between communities and the federal government to help house Americans. HUD helps communities around the country revitalize and meet the needs of their residents.
Why Does HUD Sell Houses for a Dollar?
By establishing the $1 home program, HUD hoped to accomplish two things. The first was to help themselves offload foreclosed homes that they could not sell. To be eligible for the $1 home program, a home must remain unsold for at least six months.
Note that individuals cannot buy the houses directly from HUD and the Federal Housing Authority (FHA). Government homes for $1 will be available through third-party organizations that are affiliated with HUD instead.
The other purpose is to assist localities in revitalizing neighborhoods by allowing local governments to purchase the foreclosed homes, which they can help fix up and place disadvantaged families who would not otherwise be able to own a home.
Not everyone can qualify for HUD $1 homes; the program is intended to help people for whom homeownership wouldn't ordinarily be possible. However, local governments are flexible in deciding how their citizens can qualify for one of these homes. Some utilize existing nonprofit organizations within their communities to identify and evaluate families, while others form their own agencies or organizations to handle it.
You can search for HUD $1 homes on the HUD website directly. Alternatively, if you think you might be a good candidate for one of these homes, find out if your local government participates. They will be able to direct you from there.
However, a word of caution: anytime government programs make something valuable (such as homes and land) available to the masses, fraudulent or disreputable companies may try to take advantage of vulnerable people. Be sure that anyone you work with through this process is directly affiliated with HUD.
HUD $100 Down Payment Program
According to HUD, there is another program that's also intended to make homes more affordable for families. Under this program, homebuyers can purchase homes with only a $100 investment. However, it's limited to HUD's foreclosed properties, as well.
Keep in mind that even though the down payment is only $100, homeowners will still be responsible for mortgage payments, taxes, insurance and all other expenses. What's more, HUD's foreclosed homes usually require some work, which means that people taking advantage of this program should either have some additional cash to invest in upgrades or be very handy themselves.
The FHA also offers its own mortgage program, which is available for mortgages on just about any home. That way, you don't need to worry about being limited to foreclosed homes. FHA mortgages require a 3.5 percent down payment. On a $250,000 home purchase, that's $8,750 for a down payment; potential buyers must qualify in every other way for their mortgages and all associated expenses. In addition to this, they will be required to pay for private mortgage insurance until their ownership share of the home reaches the traditional 20 percent.