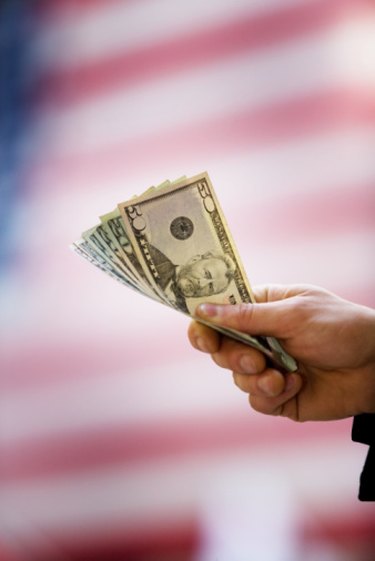 It is all too easy to lose track of your old retirement funds when you change jobs. With so much to think about, many people simply fail to move their 401k or 403b funds to their new employer or to a rollover IRA, resulting in an orphaned retirement account that fails to grow as much as it could. It is also easy to lose track of old IRA accounts when your bank is taken over or you move your funds to a new brokerage house. But no matter what the reason for the original oversight, finding and reclaiming those retirement assets can get your financial situation back on track.
Step 1
Gather as many statements from your old accounts as you can. These documents contain valuable information that can help you reclaim your lost assets, including account numbers and contact information for the administrator of the plan.
Step 2
Call the phone number listed on each of the account statements and reference the account number shown on the form. Inform the plan administrator that you want to move the assets to another institution. The administrator can provide you with the forms you need to transfer those retirement assets directly into a new or existing IRA account.
Step 3
Contact your previous employer if you do not have any statements from your missing retirement accounts. Ask to speak to the human resources department, then identify yourself and say you need to get information on a 401k or 403b plan that was left behind when your employment with the company ended.
Step 4
Provide any identifying information requested by the human resources department at your former employer. You might need to complete additional paperwork and sign a statement before the information can be released to you. After you have the account information for your old retirement account, you can contact the plan administrator directly and have the funds transferred to a new account.
Step 5
Contact the treasury department for your state to search for unclaimed assets. When financial institutions are unable to reach the owners of certain accounts, they turn those accounts over to the state. Each state in turn maintains a database of unclaimed assets and allows individuals to search for assets that may belong to them. If you cannot find the website for your state's treasury department, you can use the Unclaimed.org site (see Resource). This site is maintained by the National Association of Unclaimed Property Managers and serves as a clearinghouse to connect consumers to their states' unclaimed-property divisions.
Step 6
Follow the instructions for your state to claim any retirement assets that belong to you. Be sure to read the claim form carefully, and submit the appropriate documentation to verify your claim.