Employment Insurance (EI) is a job loss insurance system in Canada that offers financial assistance to Canadians who have lost their jobs. To be eligible to receive EI benefits, Canadians must have paid into premiums toward their employment insurance prior to their job loss, must have lost their jobs through no fault of their own, such as shortage of work or end of seasonal employment, and must be ready and willing to work, but unable to do so at the moment. The EI system is managed by Service Canada, which reports directly to the Minister of Human Resources and Social Development Canada.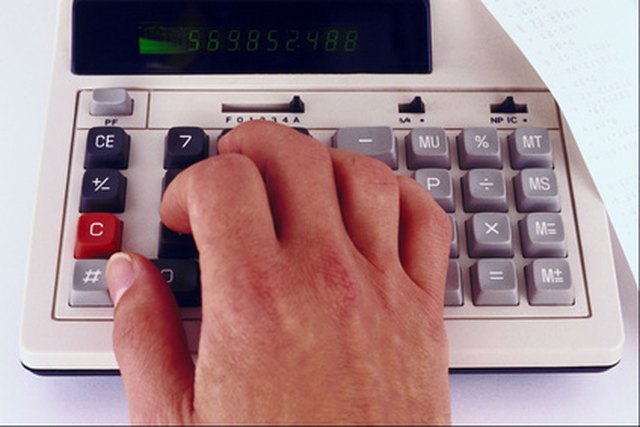 Step
Figure out your EI premium rate. You will have to pay premiums on all your earnings up to the established maximum rate to be eligible for financial assistance. In 2010, the maximum amount (earnings) is $43,200 and the premium rate is 1.73 percent or $1.73 for every $100 of earnings. This means the maximum amount of premiums you will have to pay toward your employment insurance in 2010 is $747.36 ($1`.73 * $43,200/$100).
Step
Find out the total EI premium rate of contribution by adding your employer's premium rate to your premium rate. Your employer must contribute 1.4 times the value of your premiums toward your job loss insurance. This means your employer will have to pay $1,046.34 (1.4 * $747.36). This will bring the total EI premium contribution for 2010 to $1,793.66 (employee premium - $747.36 + employer premium - $1,046.34).
Step
Calculate the EI basic rate of benefits. If your EI application is approved by Service Canada, you could be eligible to receive 55 percent of your average weekly earnings. This means the maximum EI benefit rate for 2010 is $447 per week (55 percent * $43,200/52 weeks).