Brinks has fire-proof safes with dual lock security systems, requiring both a combination and a key to open them. Though Brinks no longer manufactures safes, First Alert, a home security company, reissues keys and combinations for Brinks safes for a fee. The replacement fees are set in the instruction manual that came with the safe. First Alert will respond to certified requests for new keys from the safe owner that include a check or money order.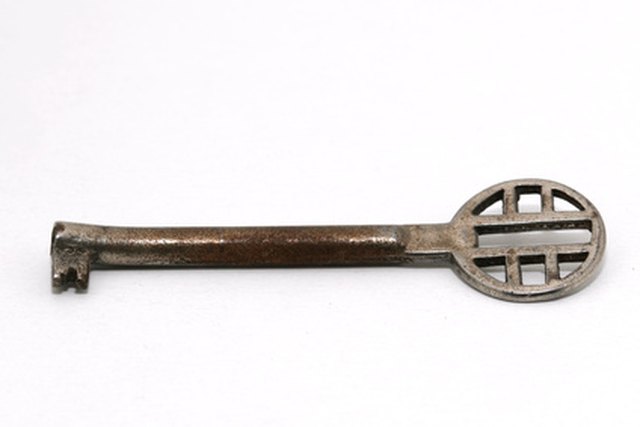 Step
Write down the key, model and serial numbers of your safe. The key number is located on the face of the safe lock. The model and serial numbers are both on the safe and in the instruction manual that came with the safe.
Step
Draft a letter addressed to First Alert requesting another key to your safe. Document and identify the key, model and serial numbers for your safe in the letter. Note your name and that you are the owner of the safe. Include an email address and phone number where you can be contacted. List the address at which you wish to receive the replacement key.
Step
Sign the letter in the presence of a registered Notary Public. Ask the Notary to notarize the letter to confirm your identity and signature.
Step
Enclose a signed check or money order for the fee amount listed in the owner's manual made payable to First Alert.
Step
Mail the letter and check to:
First Alert ATTN: Consumer Affairs 3901 Liberty Street Road Aurora, Illinois 60504
You may also fax your request to 630-851-7995. Customer service will respond to your request with a request for payment within 48 hours.